Gregory Ditzler
Gregory Ditzler
Gregory Ditzler, Ph.D.

Associate Professor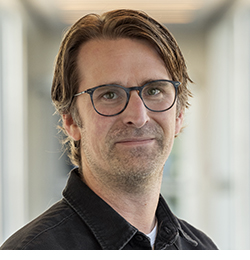 Electrical & Computer Engineering
Contact Info
856-256-5379
Engineering Hall 328
Biography
Website: http://gditzler.github.io/
Education:
Ph.D., Electrical Engineering, Drexel University 
M.S., Electrical & Computer Engineering, Rowan University 
B.S., Electronics Engineering Technology, Pennsylvania College of Technology 
Research Expertise:
Prof. Ditzler's research focuses on adversarial learning, lifelong learning, and applications of deep learning (e.g., cybersecurity and life sciences). His research seeks to develop a better understanding of challenging machine learning environments, fundamental approaches, and how these novel methods can be applied to complex real-world problems. 
His research was supported by the National Science Foundation, the National Institutes of Health, the Department of Energy, the Air Force Office of Scientific Research, the Office of Naval Research, the Army Research Office, and industry.
Honors and Awards:
National Science Foundation CAREER award, 2020
IEEE Computational Intelligence Magazine Best Paper Award, 2018
IEEE International Conference on Cloud and Autonomic Computing Best Paper Award, 2017
IEEE/INNS International Joint Conference on Neural Networks Best Student Paper Award, 2014
Air Force Research Labs Visiting Faculty Fellowship (Rome, NY), 2016/18
Drexel University's Office of Graduate Studies Research Excellence Award, 2015
Rowan University Research Achievement Award (Graduate Student), 2011
Professional Memberships:
IEEE (Senior Member)
Association for Computing Machinery (Member)
Recent Publications:
H Li, G Ditzler, J Roveda, A Li. DeScoD-ECG: Deep Score-Based Diffusion Model for ECG Baseline Wander and Noise Removal. arXiv preprint arXiv:2208.005422022.
M Krunz, W Zhang, G Ditzler. Application of adversarial machine learning in protocol and modulation misclassification. Artificial Intelligence and Machine Learning for Multi-Domain Operations, 2022. 
M Gopale, G Ditzler, R Lysecky, J Roveda. Inter-Architecture Portability of Artificial Neural Networks and Side Channel Attacks. Proceedings of the Great Lakes Symposium on VLSI 2022, 117-1212022. 
D Schwartz, TW Sawyer, N Thurston, J Barton, G Ditzler. Ovarian cancer detection using optical coherence tomography and convolutional neural networks. Neural Computing and Applications 34 (11), 8977-8987.