Dr. Martin F. Haase Receives 2018 NSF CAREER Award
Dr. Martin F. Haase Receives 2018 NSF CAREER Award
Dr. Martin F. Haase Receives 2018 NSF CAREER Award
April 16, 2018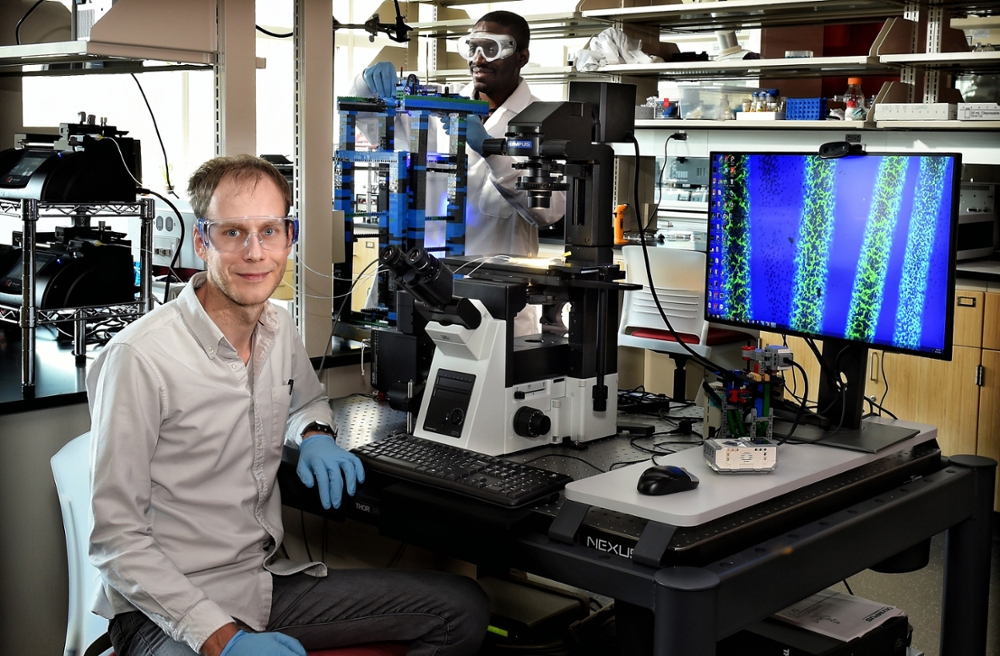 Rowan Engineering professor Martin F. Haase has been selected to receive a 2018 NSF CAREER Award. This award is the NSF's most prestigious award in support of junior faculty who exemplify the role of teacher-scholars through outstanding research, excellent education and the integration of education and research within the context of the mission of their organizations.
Dr. Haase's research is aimed at replacing wasteful and costly chemical processes by greener alternatives. The chemical industry generates manifold important products ranging from plastics, pharmaceuticals, detergents and pesticides. However, the production often requires organic solvents, resulting in costly separations and often generating hazardous waste.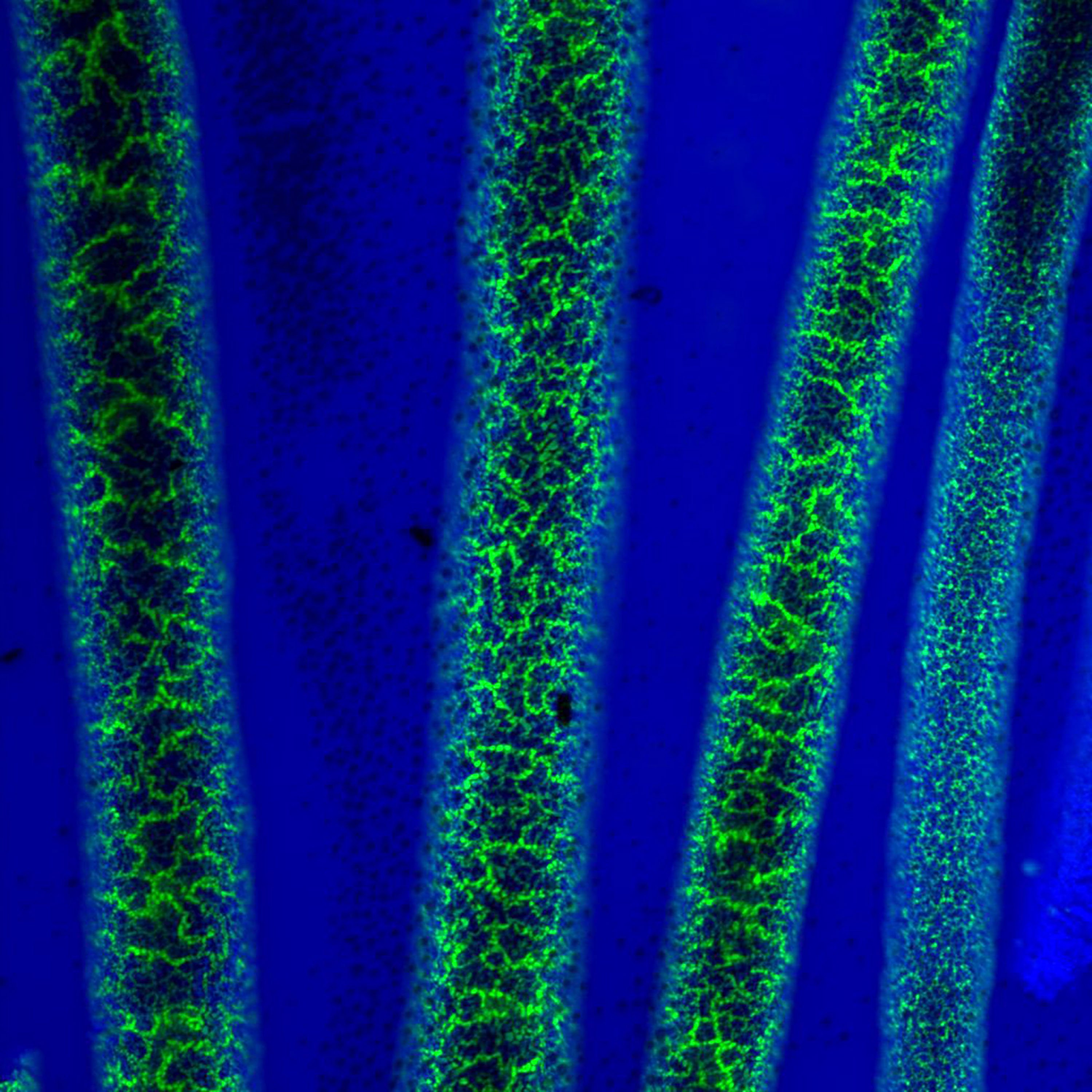 To develop more cost efficient and "greener" approaches, Dr. Haase investigates the potentials of bicontinuous interfacially jammed emulsion gels (bijels, photo right) for solvent-free chemistry. He has recently introduced Solvent Transfer Induced Phase Separation (STRIPS), a drastically simplified method for fabricating bijels. His CAREER award explores the use of STRIPS-bijels as liquid reaction media for green chemistry applications.
Moreover, his science outreach to middle and high schools in Camden, NJ, the development of new courses about Colloid and Interface Science in the Department of Chemical Engineering at Rowan, and the expansion of his YouTube channel will form the basis for a broad educational initiative to foster inclusion of underrepresented groups in the engineering discipline.