Message from the Interim Department Chair
Message from the Interim Department Chair
Message from the Interim Department Chair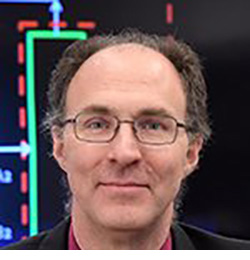 Welcome to the Rowan Chemical Engineering web site.  Thank you for your interest in our program!
Since its inception, the Rowan Chemical Engineering Department has strived to offer an outstanding undergraduate experience that features small class sizes, fosters collaboration and cooperation, and is highlighted by the College of Engineering's hallmark 8-semester Engineering Clinic sequence. The Clinics are designed to provide students with hands-on experience solving practical problems.  In particular, the Junior/Senior Engineering Clinic immerses students in a wide range of research and design challenges, many of which are supported by local industry or grants from federal agencies.  In recent years, the Department has maintained its commitment to excellence in undergraduate education while also supporting exciting growth in our research endeavors and our graduate program. In 2019 we proudly awarded our first doctoral degree, and the Department is currently home to dozens of M.S. and Ph.D. candidates. 
I assume the role of Interim Department Chair in the midst of a global pandemic, the consequences of which have been tragic and far-reaching. What has kept me going through this difficult time is the dedication and sincerity of the outstanding faculty, staff and students in our community.   
Kevin Dahm, Ph.D.
Professor and Interim Department Chair