Message from the Department Head
Message from the Department Head
Message from the Department Head
We appreciate your interest in Chemical Engineering at Rowan University. As you probably are aware, we have been one of the top ranking departments since we were first ranked in the Fall of 2002. As you can see from these ratings our Chemical Engineering ABET accredited degree is of the highest quality at an affordable price.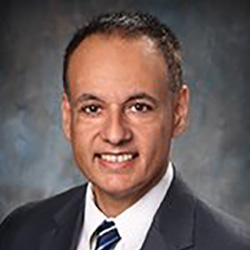 As a student at Rowan, you will participate for 4 years in Rowan's hallmark - the engineering clinic. Many other Colleges offer freshman engineering courses that consist mostly of lectures, but at Rowan your education will start with a full year of hands-on engineering experiments. In your first year of clinic, you will perform experiments that introduce you to future career opportunities as an engineer in biotechnology, pharmaceuticals or the advanced materials industry. These experiences range from discovering the engineering systems of the human body to designing a new process to produce beer or chocolate truffels. This type of unique freshman engineering experience can only be found at our pioneering program in chemical engineering. At Rowan, we have been able to create a new way of educating engineers. 
In the sophomore clinic, engineering and communications faculty team teach you writing and speaking skills through engineering examples such as bio-fuel cells, environmental sustainability, NASA space stations and baseball stadiums. Finally, in your junior and senior engineering clinics you will work on real world engineering projects funded by industrial, state, and federal sources. The industries that support the clinic program are involved in many of the emerging and established areas of chemical engineering: novel processing, advanced materials/polymers, bioprocessing, pharmaceutical engineering, food processing, green engineering and traditional areas of chemical manufacturing and petroleum refining.
Mariano J. Savelski, Ph.D.
Professor and Department Head