Advisory Board
Advisory Board
Advisory Board
The College of Engineering maintains strong linkages with industry and agencies throughout the greater New Jersey region. Important interface mechanisms include Engineering Clinic projects funded by local companies, internships in regional industry, workshops and short courses we host. Another key element is an industrial advisory board composed of a cross-section of key stakeholders.
The ECE External Advisory Board (EAB) has the goal of supporting the furthering of the ECE mission through external evaluation and assessment of the ECE program and by providing assistance and advice on resource matters. This important perspective helps us understand the relevancy of what we are doing through the eyes of practitioners and firms who employ our students and helps the ECE program continuously improve.
Regular meetings provide opportunities for exchange:
Rowan faculty discuss educational focus, research progress, and curriculum; EAB members provide input on the relevance of the ECE program and activities, and make recommendations for modifications to skill/technology focus, assessment methods and/or research areas. The EAB is a two-way conduit for communication among ECE, industry, government, and alumni.
Current ECE Industrial Advisory Board Members: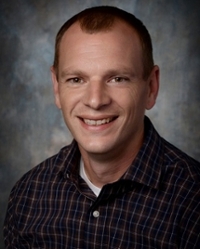 Anthony Marino, BS'02
Lockheed Martin Corporation
Mr. Marino is a Systems Engineer Manager responsible for providing leadership and functional management for engineers supporting the design, development and test of the Aegis Display System software as well as integration and test of the software with the Aegis Combat System.
He previously served as the Command and Control (C2) Baseline Delivery Lead, Japanese Aegis Modernization program responsible for managing the technical, cost, and schedule aspects of the systems engineering tasks in support of the design, development, and integration of the C2 product. Additionally, he was the C2 integrated product team lead for the Japanese Aegis Ballistic Missile Defense program.
Anthony began his Lockheed Martin career in 2005 as a system engineer. He received his Bachelor of Science and Masters of Science degrees from Rowan University.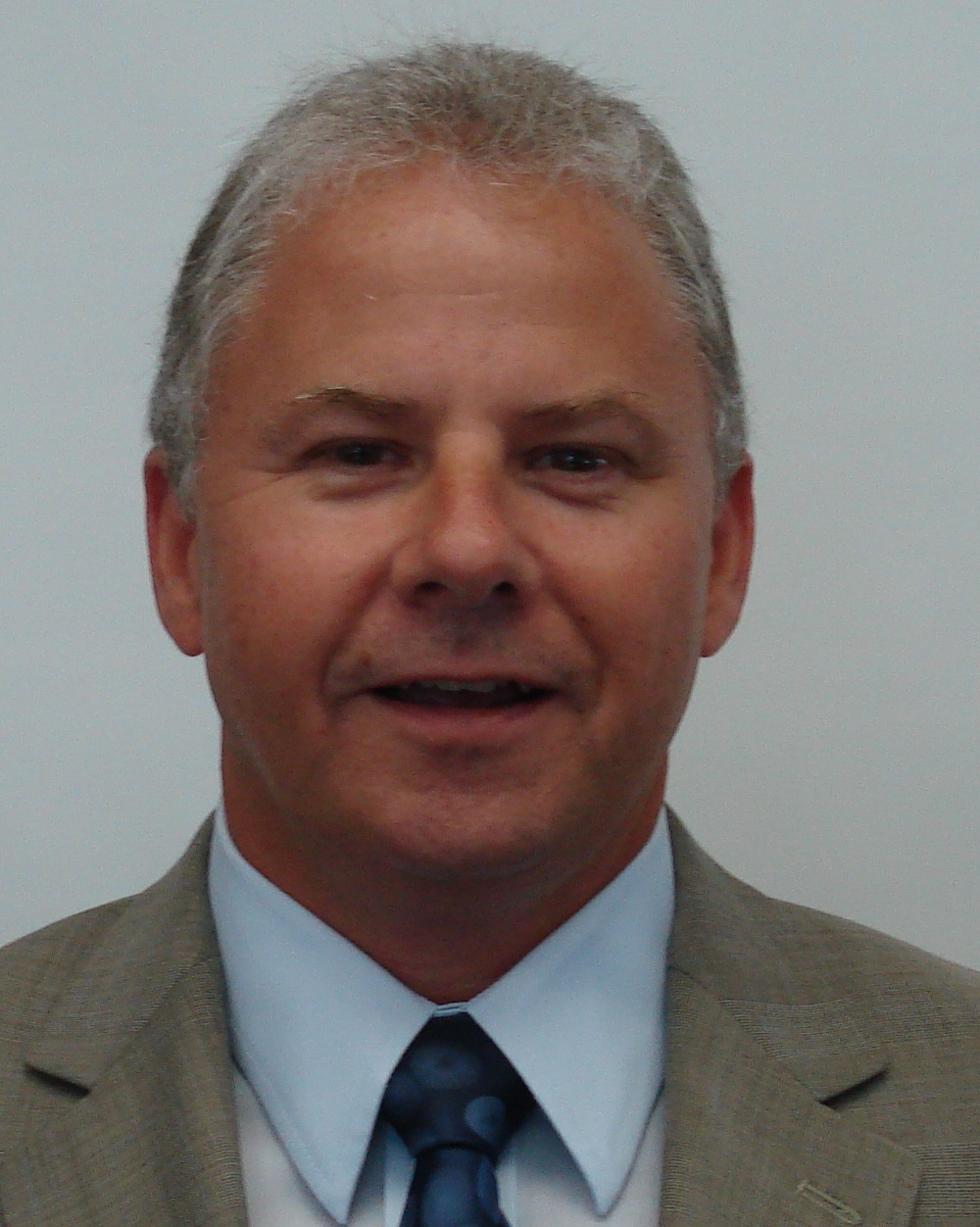 Bruce Oestreich
Boeing (retired)

Bruce graduated from the Illinois Institute of Technology (summa cum laude) with a degree in Computer Engineering. He entered the United States Air Force where he flied primarily the F-16 Fighting Falcon and the F-117A Stealth fighter. Bruce's primary area of expertise was Operational Assessment of the Pilot / Vehicle Interface (PVI) and flew numerous missions conducting human factors and physiological flight tests. Bruce was recalled to Active Duty and flew numerous combat missions during Operation Desert Storm in 1991. Bruce later completed a Master's Certificate Program in Systems Engineering from the University of Southern California (USC). He published numerous Technical Papers and Articles over the years, primarily addressing Pilot / Vehicle Interface and Systems Integration; owns two night vision equipment related patents; and is an active member of 9 different Professional Associations.

Bruce retired from The Boeing Company in 2013 as the Director of Integrated Strategy for Boeing Military Aircraft (BMA) organization. Previously, he was the Director of BMA Systems Engineering and Integration where he directed the Engineering and Operations integration efforts across all BMA programs across 4 Business Units (Global Strike, Mobility, Surveillance & Engagement, and Missiles/Unmanned Airborne Systems). His leadership assignments at Boeing included Director – V-22 Weapon System Integration; V-22 Osprey Chief Engineer, MV-22 Program Manager, and Deputy Technical Director for the Bell-Boeing V-22 Joint Program Office, preceded by numerous management leadership assignments within the Integrated Product Team (IPT) and functional organization structure.

Bruce Oestreich currently provides executive program management and leadership consulting to several organizations that seek inputs regarding aerospace, defense, aviation, and supply chain management expertise in order to improve companies and individuals' leadership and organizational skills. In addition to his consulting roles, Bruce teaches Engineering Design courses at Rowan, including Freshmen and Sophomore "Engineering Clinic" consisting of multi-disciplinary, hands-on, projects that require engineering research, experimentation, documentation, and technical writing and presentation skills.

Finally, Bruce is associated with PathWays PA (a Philadelphia regional non-profit which helps young women and families achieve economic independence and family well-being). He joined Board of Directors in 2005 and was elected Chairman of the Board in 2007, a role he continues in today. Bruce additionally serves on the Board of Directors of the Queen's Jubilee Education Foundation (QJEF), which manages and oversees the Duke of Edinburgh Award program for PA and Southern New Jersey.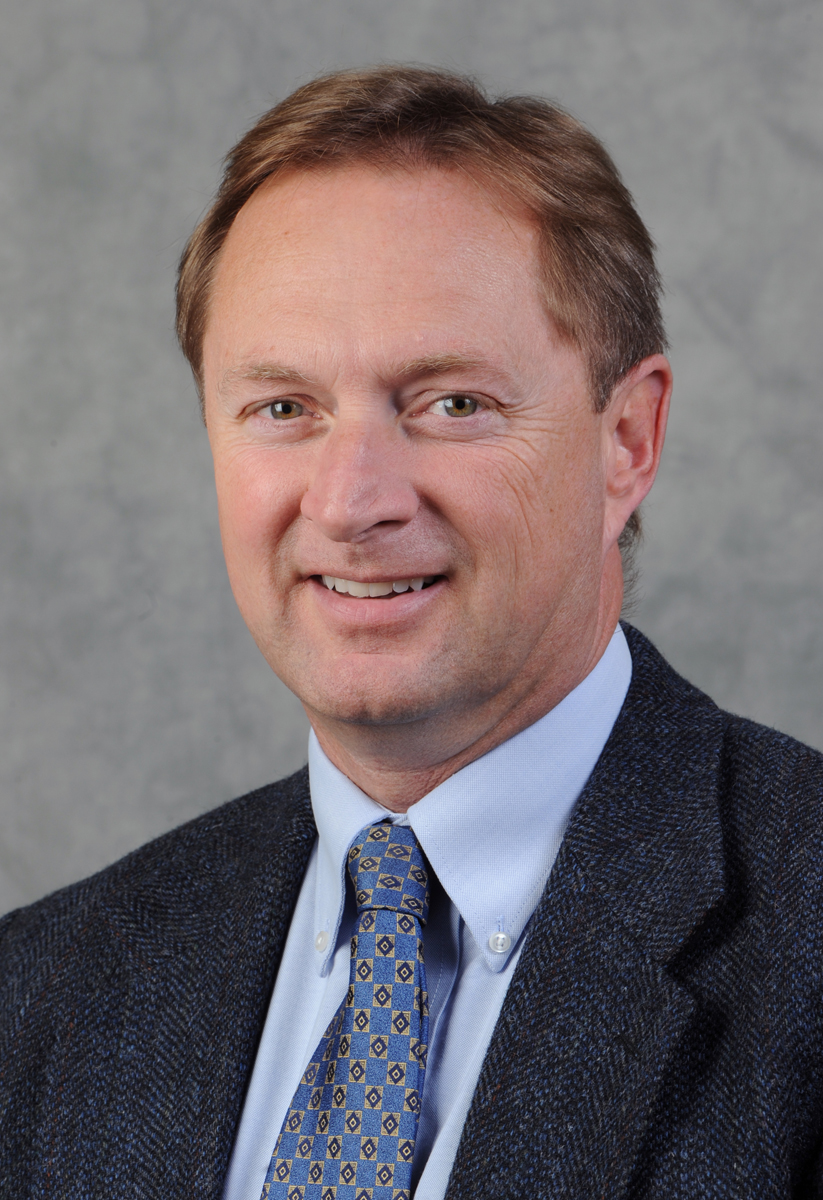 Bob Montgomery
L-3 Communication systems

Mr. Montgomery is the Director of Maritime Programs at L-3 Communication Systems - East. His responsibilities include complete business management for the systems architecture, design, development, production and integration for C4ISR capabilities for all new surface ships, submarines and shore based command centers across various programs, which range from the U.S. Navy, U.S. Coast Guard to the state and local Emergency Operation Centers.

Prior to joining L-3 in 2001, Montgomery was President of Decisive Business Systems, an IT integration and support company based in Cherry Hill, NJ. During his five years there, he increased sales by 65%, earning the company "Philadelphia Business Journal's Top 25 Achievers from 1999-2001," and the "Blue Chip Enterprise Award" from the US Chamber of Commerce. Montgomery started his career in 1985 with GE Aerospace in Materials Management, and continued in increasing responsible positions with Martin Marietta and Lockheed Martin, where he was challenged to lead a major product transitioning efforts and divisional restructurings to reduce costs, facilitate outsourcing, improve labor/union relationships and implement strategies to maximize program performance.

Montgomery is also very involved in his community. He is on the Board of Directors for the Symphony in C (formerly Haddonfield Symphony), and is also an active member of the Coast Guard Foundation. Bob was heavily involved with the Boy Scouts of America, including 7 years as Cubmaster for Pack 81. Bob and his wife Nancy, reside in Sewell, NJ, and have two sets of twins; Kevin and Colleen, age 27 and Megan and Matthew, age 24.
Apostolos Topalis, BS '04, MS'05
Systems Engineering Group (SEG), Senior Systems Engineer

Apostolos Topalis has 10+ years of Radar Systems Engineering experience. During his previous employment at Lockheed Martin, he held a wide range of technical and leadership positions. He provided analysis and design recommendations on tactical and operational configurations for flight tests, SPY radar signal processing modifications, discrimination and tracking improvements. Mr. Topalis participated in special studies for performance requirements analysis on several Aegis Ballistic Missile Defense (ABMD) programs.

Over the past 5 years, Mr. Topalis has been applying his design and analysis expertise towards the advancement of IDT's automated testing tool suite, ATRT. Apostolos develops ABMD SysML system behavior models in support of automated testing. This includes requirements mapping and verification, event reconstruction and analysis. Mr. Topalis has recently moved to Systems Engineering Group, part of Telephonics Corporation.

Mr. Topalis received a M.S. in Electrical Engineering in 2005, and a B.S. in Electrical and Computer Engineering in 2004 from Rowan University where he focused on pattern recognition, digital signal processing and data fusion.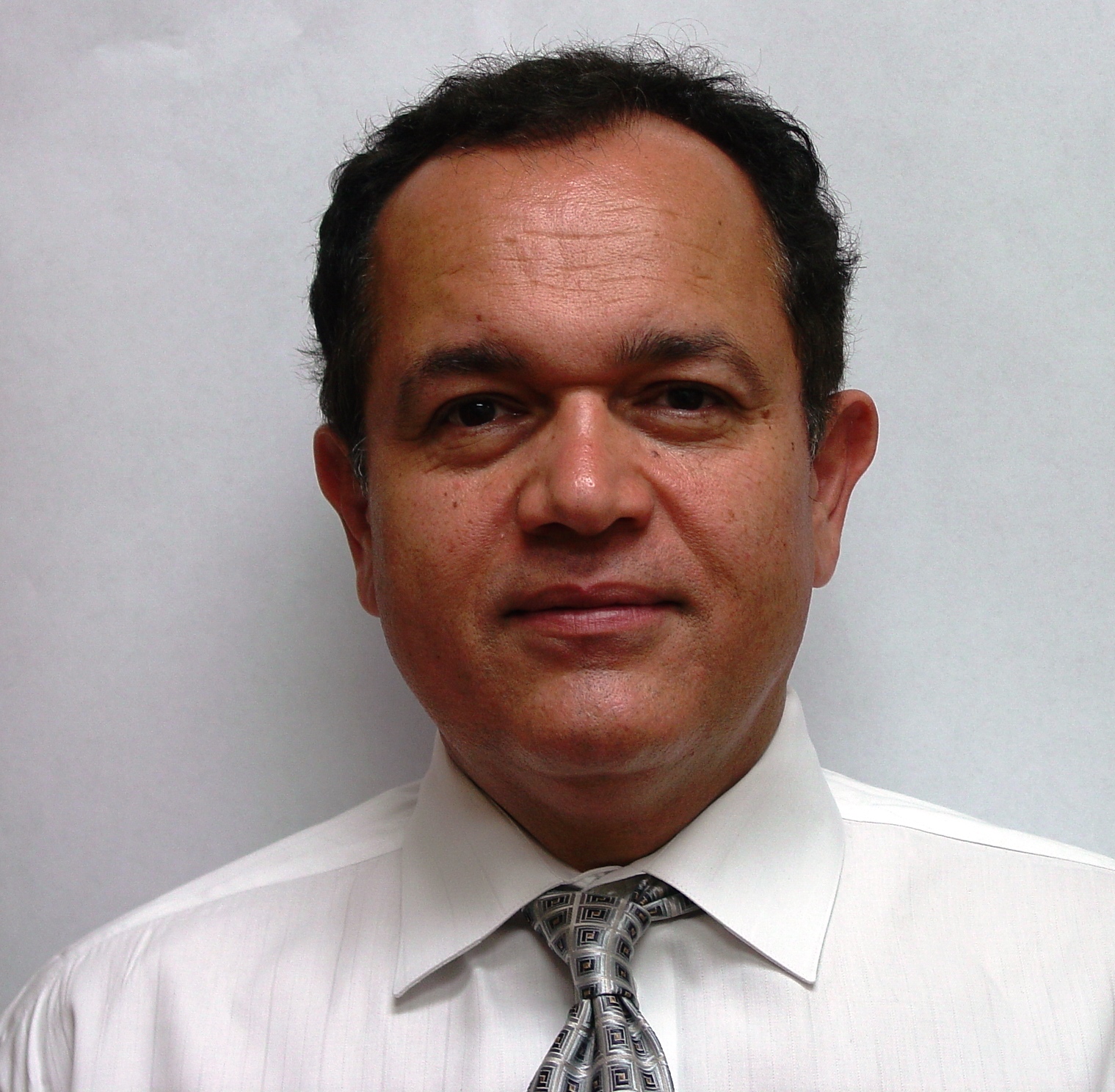 Emad Tabatabaei
Inductotherm Corp.

Emad Tabatabaei has been with Inductotherm Corp. for thirty years and has served in various capacities the latest being Vice President of Technology. Inductotherm is the leading manufacturer of Induction melting, heating and pouring systems with its headquarters in Rancocas, NJ.

Emad received his B.S. and M.S. in Electrical Engineering from Drexel University. His professional affiliations include involvement with the ISA NJ chapter and currently serves on the National Electric Code making Panel 12.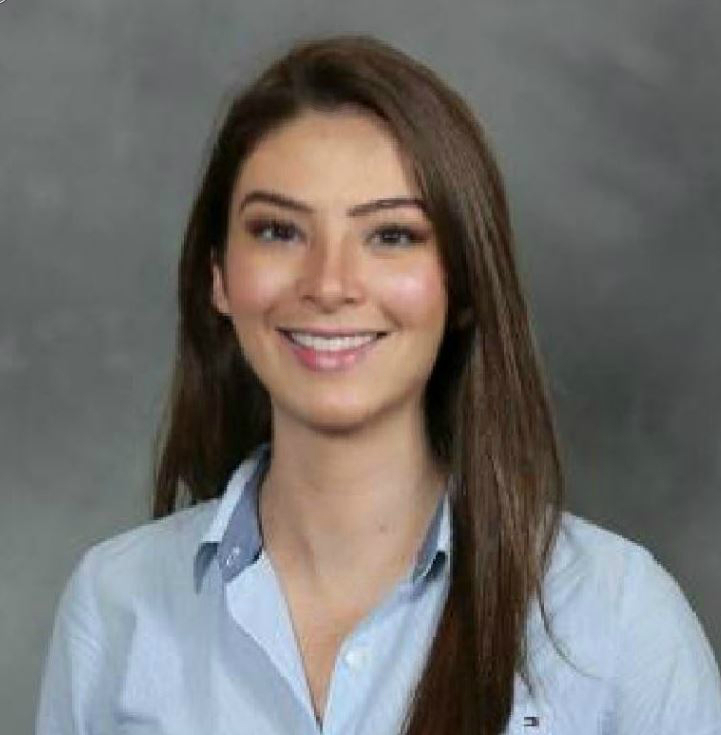 Samantha Pfeiffer, BS'14
General Motors

Samantha Pfeiffer is a graduate of Rowan University's Electrical and Computer Engineering program ('14). She holds a Master's degree in Systems Engineering from Johns Hopkins University and is also pursuing a second Master's from Johns Hopkins in Data Analytics, with future plans on getting her MBA. During her Rowan years, Ms. Pfeiffer served as the President of the Rowan chapter of Society of Women Engineers and Vice President of the Rowan IEEE chapter.

She is currently living in Detroit metro area, and works for General Motors as a systems engineer on the Cadillac Program Team. She has also served as an electrical development and validation engineer on various Chevrolet and Buick products. She is also currently the Vice President of GM's largest employee resource group, JumpStart. JumpStart is a global organization with over 27,000 members. Ms. Pfeiffer is very passionate about engineering even beyond her 9 – 5 job, and enjoys participating in community outreach programs that share math and science with young women and at risk youth, in particular. She is delighted to give back to her alma mater by serving on our advisory board.
Lyndsay Digneo, BS'04
Federal Aviation Administration
Lyndsay Digneo is an electrical engineer with the Federal Aviation Administration (FAA) at the William J. Hughes Technical Center (WJHTC) in Atlantic City, NJ. During her 13 years at the WJHTC, she has participated on various projects and collaborated with representatives within her organization as well as industry and academia to contribute to the success of the agency. Her experience includes managing labs for aviation weather testing and research, implementing configuration management and quality assurance processes, conducting system testing, and providing subject matter expertise in the areas of cloud computing and big data. Lyndsay is also very active in Aviation Science, Technology, Engineering, and Mathematics (AvSTEM) outreach at the WJHTC.

Lyndsay received her M. S. in Electrical Engineering from Drexel University in 2008 and her B. S. in Electrical and Computer Engineering in 2004 from Rowan University.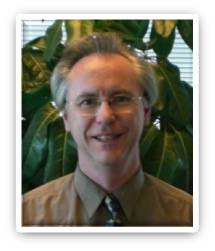 Art Lizotte
Director of University Development in the Americas, Keysight Technologies

Art began his career as an application engineer working with HP's microprocessor development system. Originally from New Jersey, he worked with numerous companies to develop their embedded designs. In 1988 he started a consulting practice focused on developing embedded systems. Art rejoined HP in 1996 in the newly formed Technical Contact Center in Englewood, Colorado. He became a manager in 1998, managing both digital and RF teams. For the last five years, Art was responsible for hiring college graduates and interns for our sales team. He is a member of two other university industry advisory councils and in June of 2015, he became the Director of University Development where he continues his passion to support universities in training the next generation of engineers and to support professors conducting their research. Art earned his BEEE and an MS in Computer Science from Stevens Institute of Technology.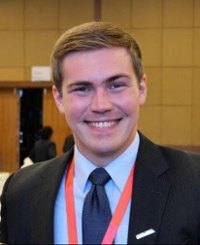 Jeffrey Eker, BS'16
Business Technology Analyst, Deloitte
Founder and CEO, TEdiferous, LLC.
Jeff graduated from the Henry M. Rowan College of Engineering as an Electrical and Computer Engineering major and German Studies minor in 2016. He has traveled around the world in eight days, visited nineteen countries outside of the US, and looks forward to visiting many more! Jeff is heavily involved with the Institute of Electrical and Electronics Engineers (IEEE), representing Young Professionals in the mid-Atlantic region of the US on the local and international level. Meeting people from around the world is always Jeff's favorite part of travel, and who he is today has been shaped in a huge way by the opportunities he's had for embracing local cultures. Jeff is the CEO and founder of Tediferous, LLC that created the CultureCloud(R) platform. The CultureCloud mobile app allows travel users to instantly connect based on similar interests and hosts a community mode for any organization to form a social environment for their members. Jeff and his team launched CultureCloud at the 2016 Rio Olympics. He now also champions a project in Pakistan to crowdsource opportunities for enabling social mobility in refugee populations. 
Since graduation, Jeff has worked for Deloitte Consulting, LLP in the Analytics and Information Management practice for Life Sciences and Healthcare clients, managing projects in technology landscape assessments, robotic process automation, and dashboard visualizations. He has also been privileged to attend and speak at many conferences including his TEDx talk in Bandung, Indonesia. Jeff is proud to support the Electrical and Computer Engineering department and currently resides in Philadelphia, PA.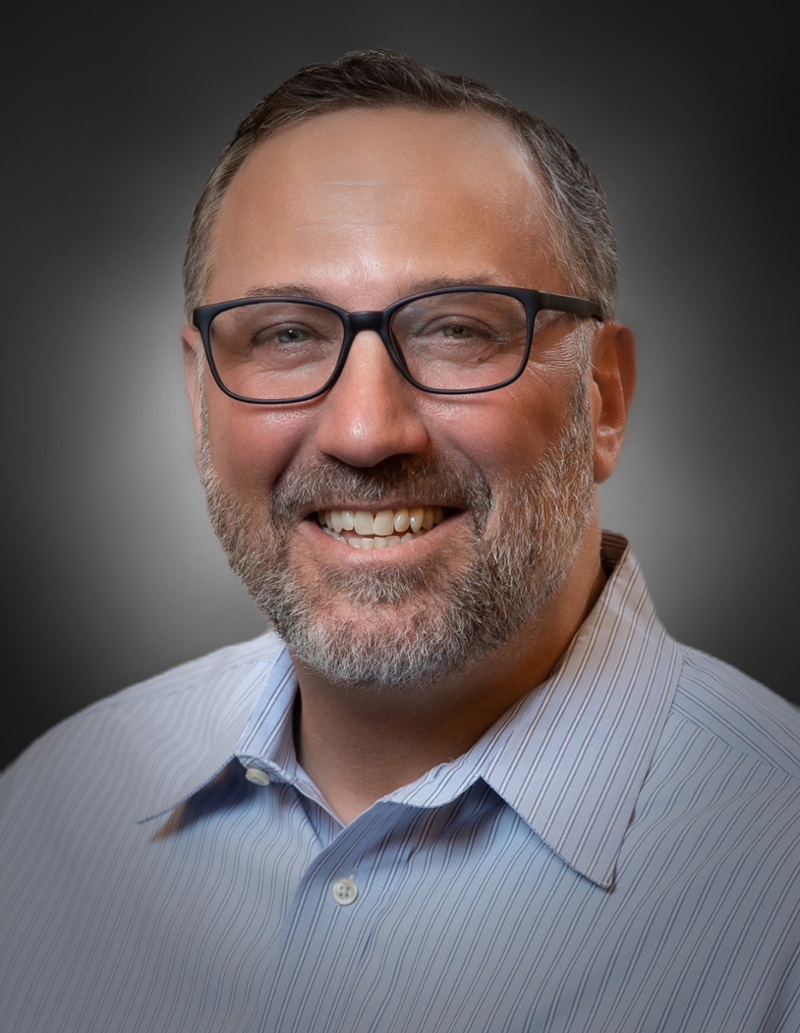 DTCubed, LLC, President
An Opportunity's Knocking, Inc, Founder
Mr. Mauro, a native of Philadelphia and resident of Mullica Hill NJ, graduated from Drexel University in 1993 receiving a B.S. in Electrical Engineering. His former company, PGFM Solutions, a local engineering firm serving the DoD since 2003 was acquired by Private Equity in 2019. Branded under Gryphon Technologies, Mr. Mauro led the growth of Gryphon's Cybersecurity and Digital capabilities as the Chief Cyber Technology Officer and Chief Innovation Officer. His duties also included inaugural Chair of their Diversity, Equity, and Inclusion Council where he proudly served his employees and the Federal Government all over the country and parts of the world. As a Sr. Executive at Gryphon, Mauro was instrumental in the recent $350M sale of Gryphon to publicly held ManTech International in December 2021.
Being somewhat of a serial entrepreneur, Mr. Mauro founded DTCubed in Jan 2022. Leveraging 32+ years of experience with industrial control systems and operational technology, DTCubed has focused efforts on critical infrastructure and cybersecurity. He is currently consulting for a handful of large and small companies as he spins up his new venture.
Mr. Mauro also owns and operates local real estate companies, Vert Properties Inc., Vert Holdings, LLC, and Incutate Workplace, LLC. As a big proponent of local businesses and talent, Mauro routinely reaches out locally to universities, vendors, and businesses for employees, products, and services. Mauro has had strong ties to the community for decades as it is his conviction that success is people driven. This belief has led to years of success through cooperation and communication and part of his recipe for success as evidenced in a recent interview: Team Talk w/ Chief Cybersecurity Officer at Gryphon Technologies, Pete Mauro - YouTube.
Mr. Mauro also founded An Opportunity's Knockin', Inc. (A O. K.), a non-profit 501(c)3 charity centered on the development of values and character in children and young adults.  Mr. Mauro started A O. K. in 2002 to help give back to children and help open their minds to new perspectives and ideas as well as core principles to live by. He believes that helping students open doors enables them to walk through and experience some of life's lessons to better prepare them for their own challenges. A O.K. events focus on sharing experiences, both successes and failures, which help students grow into successful people and productive citizens. Mr. Mauro himself, as a business owner, husband, father and as a person continues to work hard to improve.
Through all his roles, Mr. Mauro continues to maintain strong ties to Rowan University through the Engineering School, the Tech Park and Business Development, and the Student Athletic Advisory Committee (SAAC). These relationships have matured since 2003 and have the potential to grow even further to help establish a unique but closely related set of characteristics for overall life success of Rowan students, faculty, and staff. Mr. Mauro believes that all aspects of life tie closer together than people realize. Faith, family, friends, career, and society are entwined and consequently have a significant effect on each other. Mr. Mauro sincerely enjoys his continued involvement in Rowan University, through the students, faculty, and staff.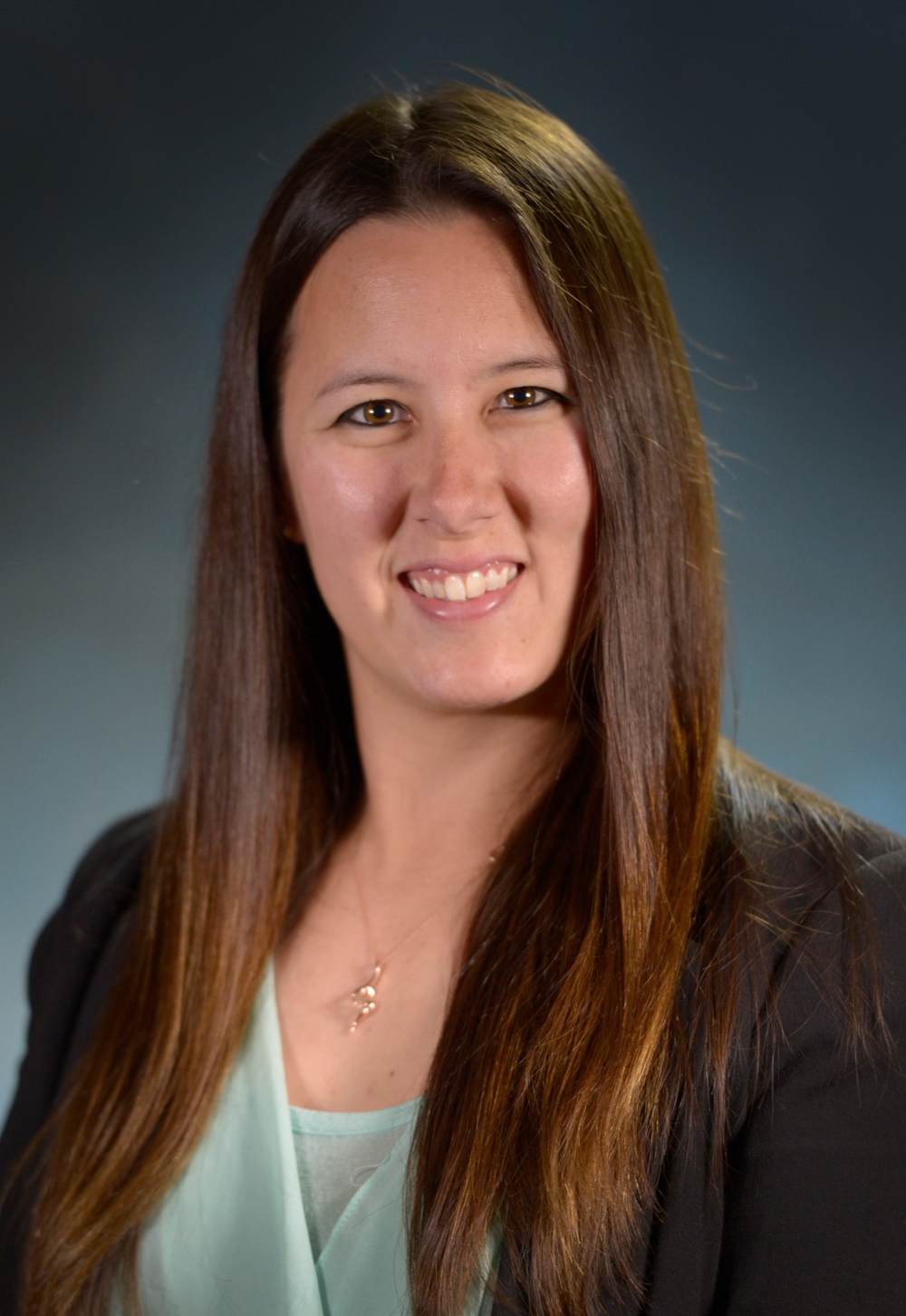 Alexis Nieto, BS'09, MS'10
Manager of Distribution Reliability Programs, Pepco Holdings
Mrs. Nieto is currently the Key Manager of Distribution Reliability Programs for Pepco Holding Inc. (PHI)/Exelon, the energy delivery company that serves portions of NJ, DE, MD, & Washington DC. Her responsibilities include oversight and management of real-time data analysis, and ownership of the System Performance & Corrective Maintenance Distribution Line Programs. In addition, her teams help support project initiation, scoping, and the development of strategies to improve overall reliability performance at PHI.
Her experience consists of several diverse roles in the areas of Distribution Lines Engineering, Customer & Commercial New Business Service Installations, Substation Primary & Secondary Design, oversight and Project Management of entire utility lifecycle projects, Storm & Emergency Incident Response, and Financial management and controls.
Mrs. Nieto is a South Jersey native, and graduate of Rowan University. She holds a Bachelor of Science in Electrical & Computer Engineering ('09) & Master of Engineering Management ('10). She also holds a Project Management Professional (PMP) Certification from PMI. During her Undergraduate career at Rowan University, she served on the board of several professional organizations (Rowan University IEEE & SWE Chapters), and participated in the Universities D3 Athletics."