Jess W. Everett
Jess W. Everett
Jess W. Everett
Professor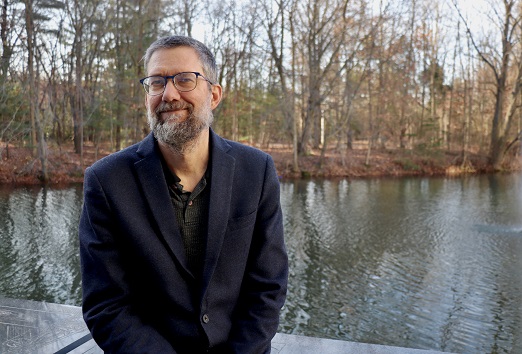 Biography:
Jess Everett is a professor of Civil & Environmental Engineering and Experiential Education at Rowan University with 27 years' experience. He has conducted research in solid waste management, site remediation, sustainable engineering, and pedagogy using operations research and statistical methodologies as well as laboratory and field-based experimentation. He has worked on 70 funded projects, published 58 refereed journal articles, and created five electronic web-book for pathfinder.rowan.edu. He has been the director of the Rowan University Engineering Learning Community since 2009. He teaches Freshman Engineering Clinic I & II, Civil Engineering Systems, and Sustainable Civil & Environmental Engineering.
Courses:
Freshman Engineering Clinic
Sophomore Engineering Clinic
Civil Engineering Systems
Sustainable Civil & Environmental Engineering
Select Publications:
Egbert, P., J. Everett, F. Crockett, S. Farrell, and M. Staehle (2018) "Growing an engineering living and learning community", Global Journal of Engineering Education, 20(1):23-29.
Everett, J., K. Mallouk, J. Morgan (2017) "Pre-defined Roles and Team Performance for First-year Students", International Journal of Learning, Teaching and Educational Research, 16(7):84-101.
Flynn, M., J. Everett, D. Whittinghill (2015) "The impact of a living learning community on first-year engineering students", European Journal of Engineering Education, 41(3):331-341, DOI: 10.1080/03043797.2015.1059408.
Tryner, J., J. Everett, H. Zhang (2015) "Household scale peanut shell briquette production", Boiling Point, 65:37-40.
Contact Information
Email: everett@rowan.edu
Phone: (856) 256-5326
Office: Rowan Hall Extension 234
Homepage: http://users.rowan.edu/~everett/