Facilities
Facilities
AMMI Facilities
Cold Spray Lab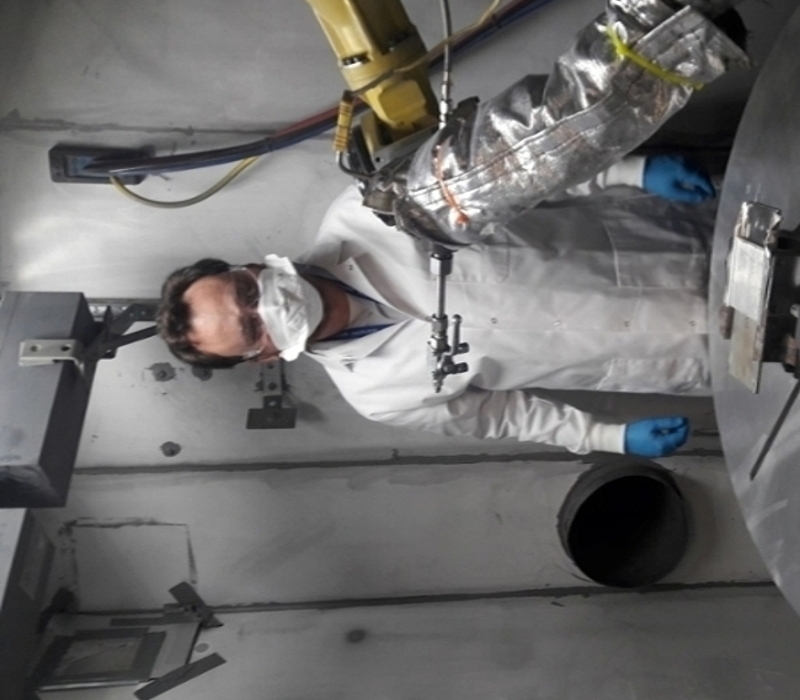 The Cold Spray Laboratory of AMMI and of the Henry M. Rowan College of Engineering is located on the 1st floor of Rowan Hall (room 145). A state-of-the-art VRC Metal Systems Gen IIITM Portable Pressure Cold Spray System, equipped with a 6-axis robot configured for mounting & integration with an automated 1-axis turntable, all housed in an acoustical booth is the hallmark of this lab. Accompanying the industrial cold spray system are equipment and instrumentation for pre-spray powder processing and post-spray deposition characterization and testing. Furthermore, the Cold Spray Lab also houses custom, adaptable mini cold spray units that were developed internally for fundamental studies and introductory trials. These capabilities allow for revolutionary production, protection, and restoration for a wide range of applications related to the aerospace, automotive, ship, biomedical device, and electronics industries among others. Along with the other AMMI facilities, the Cold Spray Lab creates a unique research capability within the State of New Jersey that bridges the gap between fundamental research and field performance.
Sustainable Materials Research Lab (SMRL)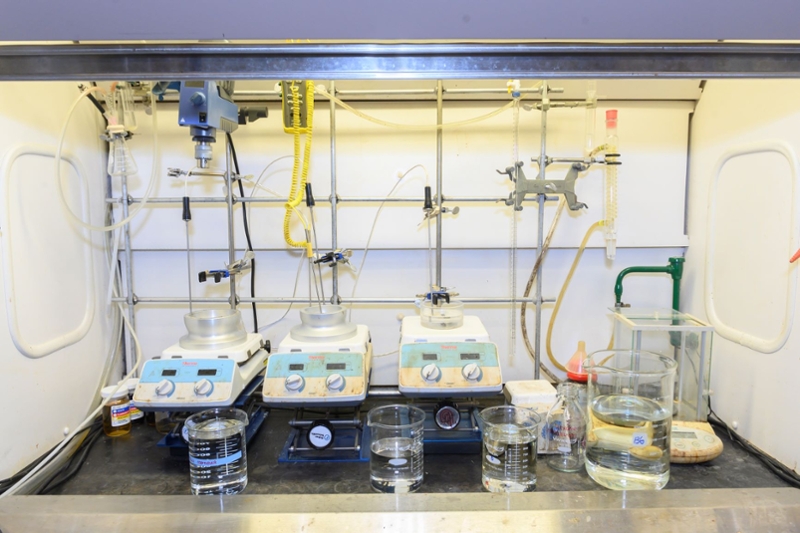 The Sustainable Materials Research Laboratory (SMRL) is the founding lab of AMMI and is located in 106 Samuel H. Jones Innovation Center (SJIC) at Rowan University's South Jersey Technology Park (SJTP). This lab is dedicated to performing fundamental and applied science and engineering research related to the production of polymers and polymeric composites comprised of bio-based materials. Example bio-based feedstocks that have been transformed into novel, renewable materials include residual lignins, cellulose-derived chemicals, cashew nut shell industry waste products, and agricultural and forestry byproducts. We are achieving these accomplishments through the lens of the principles of green chemistry & sustainable engineering. SMRL is equipped with the standard chemistry lab supplies and glassware but is also home to advanced thermal and thermo-mechanical instrumentation.
Rowan Hall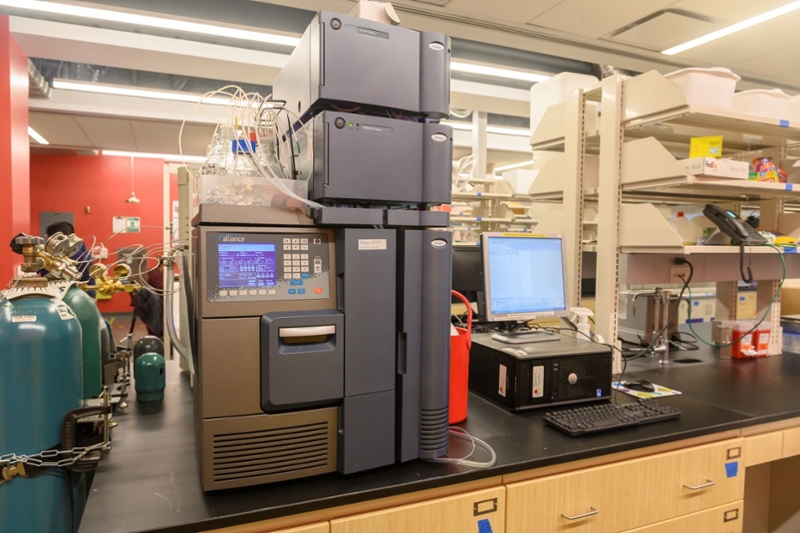 In collaboration with the Department of Chemical Engineering and the Department of Mechanical Engineering, AMMI has joint laboratory space on the second and third floors of Rowan Hall, the inaugural building of the Henry M. Rowan College of Engineering. These labs provide essential, cooperative facilities and instrumentation and equipment for the departments and AMMI. These labs are especially vital for effective and productive Junior-Senior Engineering Clinics and undergraduate research projects. These labs are equipped with standard wet lab supplies and features but also are home to advanced chromatography and spectrometry instrumentation. 
Technology Park Labs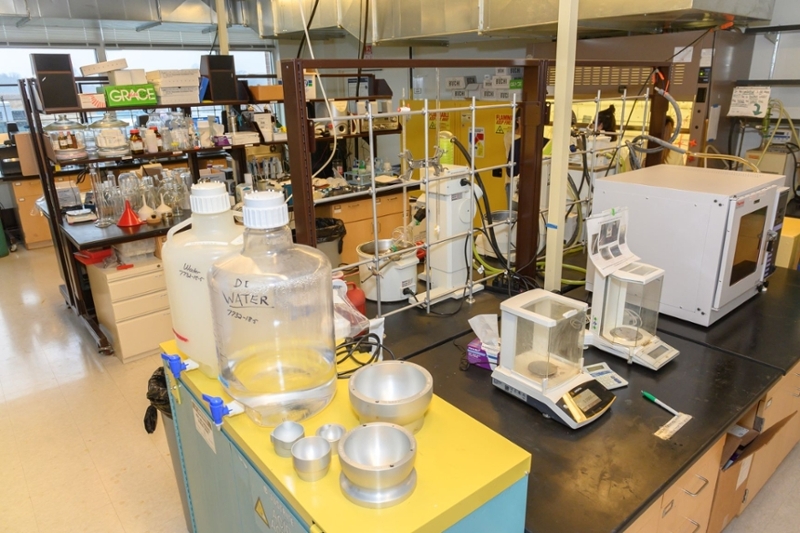 In addition to SMRL at SJTP, AMMI has dedicated offices (on the 2nd floor of SJIC) as well as a multi-purpose dry lab (107 SJIC) and wet labs (108 & 105 SJIC).  The offices are adjacent to each other to promote teamwork, shared learning, and camaraderie among all AMMI personnel. Similarly, AMMI labs at SJIC neighbor each other and most are interconnected for effective research and learning, with labs complementing each other with their respective equipment and capabilities. Instrumentation and services include various spectrometers, microscopes, mechanical testing units, a rheometer, benchtop CNC mill, and 3D printers, several of which are custom designed and built.