Anu Osta, Ph.D.
Anu Osta, Ph.D.
Anu Osta, Ph.D.

Senior Lecturer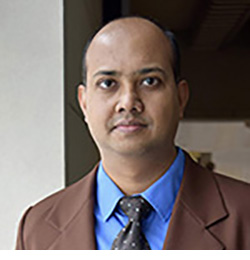 Mechanical Engineering
Contact Info
856-256-5252
Rowan Hall 228
Biography
Website: https://sites.google.com/view/anuosta/home
Education:
Ph.D., Mechanical Engineering, Oklahoma State University
M.S., Indian Institute of Engineering Science and Technology, India
B.S., University of North Bengal, India
Research Expertise: Polymer Materials; Electromechanical Equipment Design; Fluid Dynamics
Professional Memberships:
SME
ASEE (American Society for Engineering Education)
ASNE (American Society of Naval Engineers)
Recent Publications:
A. Osta and J. Kadlowec, "Observations on Student Performance and Learning Outcomes in a Class Project for Materials and Manufacturing Course" ASEE 124th Annual Conference & Exposition, June 2017 Columbus, Ohio.
C. Picu, A. Osta, "Elastic constants of lamellar and inter-lamellar regions in α and mesomorphic isotactic polypropylene by AFM indentation", Journal of Applied Polymer Science, Vol. 133, Issue 25, (2016).
A. Osta, C. Picu, O. Isele, R. Hamm, "Structural Evolution and Mechanical Properties of iPP Melt Spun Fibers Subjected to Thermal Treatment", Journal of Polymer Research, 23:59, (2016).
A. Osta, J. Lee, K. Sallam, K. Fezzaa, "The Effects of the Injector Length/Diameter ratio on the Surface Properties of Turbulent Liquid Jets in Still Air" Int. Journal of Multiphase Flow, Vol. 38, Issue 1, (2012).