Engineering Clinics
Engineering Clinics
Engineering Clinics
The Clinic concept is the signature facet of Rowan's unique engineering curriculum. Inspired by the medical education model, the clinic program is the place where students, faculty, theory and engineering applications converge. It's the place where students experience a hands-on approach to learning about engineering, under the guidance of credentialed engineers. Clinics are a continuous and substantial part of the curriculum and thread through the entire four-year undergraduate program.
Clinics deliver the following goals of the engineering curriculum:
Hands on - Students apply what they've learned in the classroom.
Integrated - Demonstrate correlations with supporting course work.
Multidisciplinary - Involve students as a community of problem solvers.
Teamwork - Emphasize the advantage of effective teaming.
Communication - Prioritize the development of written and oral communication skills.
Entrepreneurial - Reinforce value-based engineering.
Contextual - Help students understand the big picture.
Background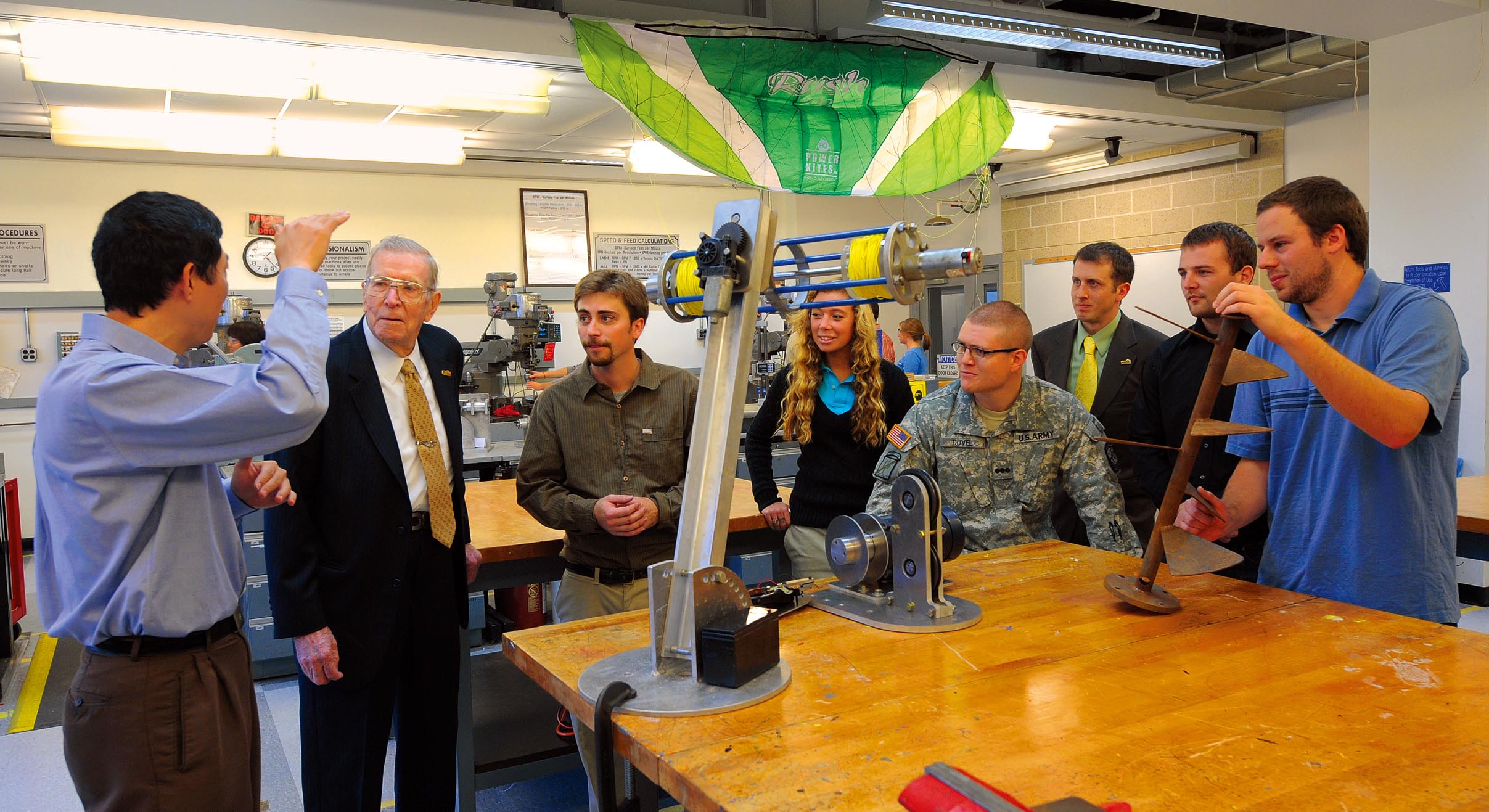 In 1992, Henry M. Rowan, philanthropist, entrepreneur and pioneer of Inductotherm, made $100 million donation to then Glassboro State College.  At the time this was the largest gift ever made to a public college or university, and it came with only one request – establish a high-quality, and distinct engineering school in southern New Jersey. This gift enabled the university to create an innovative and forward-looking engineering program. Since 1996, the exceptional capabilities of each incoming class  have validated the need for such a program, and in 20 short years, the College has grown substantially and is nationally recognized for the success of its undergraduate program and strategic, industry-responsive graduate and research programs.
The Henry M. Rowan College of Engineering is comprised of six departments: Biomedical; Chemical; Civil and Environmental; Electrical and Computer; Experiential Engineering Education; and Mechanical. Each department is designed to serve 75 to 100 students per year. The size of the College has been optimized such that it is large enough to provide specialization in distinct departments, yet small enough to permit a truly multidisciplinary curriculum in which laboratory/design courses are offered simultaneously to all engineering students in all six disciplines. Indeed, the hallmark of the engineering program at Rowan University is the multidisciplinary, project-oriented Engineering Clinic sequence.
Engineering Clinic is taken each semester by every engineering student at Rowan University. In the Engineering Clinic, students and faculty from all six engineering departments work side-by-side on laboratory experiments, design projects and research that stem from real-world scenarios. The solutions for these problems require proficiency in technical principles, but, as importantly, require a mastery of written and oral communication skills; and the ability to work as part of a multidisciplinary team.  This distinct, deliberate and purposeful approach to engineering education ensures graduates of the program are sought after by employers for both their technical and professional acumen. Each clinic course has a specific theme, while underlying concepts of engineering design pervade throughout.
Junior and Senior Clinic Program
Junior and Senior Clinics are managed by each of the individual departments. In Junior and Senior Engineering Clinic (JSEC), students work in small teams on real world projects. Students have the opportunity to work on a research or design project led by faculty members and sponsored by industry or government agencies. Students choose their top choices from a bank of well over 100 projects at the start of each semester and then complete the research or design according to the stakeholder's specifications. JSECs give our students experience working with clients on real-world projects that lead to tangible results.
Department Clinic Programs
Engineering Clinic Program Partners