Seyed Hooman Ghasemi, Ph.D.
Seyed Hooman Ghasemi, Ph.D.
Seyed Hooman Ghasemi, Ph.D.

Assistant Professor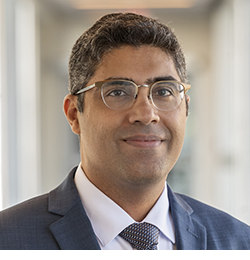 Civil & Environmental Engineering
Contact Info
856-256-5324
233 Rowan Hall
Biography
Websites:
Google Scholar: https://scholar.google.com/citations?user=Or1UCTQAAAAJ&hl=en&oi=sra
Research Gate: https://www.researchgate.net/profile/Seyed_Hooman_Ghasemi
Personal Website: https://sites.google.com/site/seyedhoomanghasemi
Education:
PostDoctoral Researcher, Department of Civil & Environmental Engineering, Washington State University, 2020-2021
Ph.D., Civil Engineering, Auburn University, 2015
M.S., Civil Engineering, Zanjan University, Zanjan, Iran, 2010
B.S., Civil Engineering, Qazvin University, Qazvin, Iran, 2007
Impactful Research Areas:


Health
   

Biomedical


Sustainability
    

Green Construction
    

Sustainable Materials & Processes


Connectivity
    

Digital Engineering
    

Infrastructure & Transportation
    

Sensors & Robotics
Research Interests:
Research Expertise:
Reliability, Resilience, and Risk Analysis of Structures
Reliability models for structures (bridges, tunnel, and buildings)
System reliability analysis for infrastructures and life-cycle analysis
Infrastructural resilience and sustainability for transport and environmental systems
Code calibration procedures for load and resistance factors design (LRFD)
Structural Design and Assessment of Structures
Structural analysis and design (Brides, tunnel, building, etc.)\
Performance-based design
Random vibrations and critical/resonance excitation
Ground motion selection
Stochastic Structural Dynamics
Probabilistic Seismic Hazard Analysis  
Professional Memberships:
Associate Editor, Journal of Reliability Engineering and Resilience, 2018-Present
Editor, Journal of Lightweight Structures, 2020-Present
Member National Elites Foundation, Iran
Member of Persian Calligraphy (holding the highest excellent certificate)
Peer Review Publications:
Ghasemi, S.H., Lee, J.Y., (2021), "Reliability-Based Indicator for Post-Earthquake Traffic Flow Capacity of a Highway Bridge", Structural Safety, Elsevier, Vol. 89, pp. 102039, https://doi.org/10.1016/j.strusafe.2020.102039.

Soltani, M.+, Ghasemi, S.H*, Soltani, A., Lee, J.Y., Nowak, A.S., Jalilkhani, M., (2020), "State-of-the-art reliability analysis of structural drift control corresponding to the critical excitations", Journal of Earthquake Engineering, https://doi.org/10.1080/13632469.2020.1798829.

Khosraviani, M.+, Bahar, O., Ghasemi, S.H., (2020), "Damage Detection Using Both Energy and Displacement Index on the ASCE Benchmark", Structural Engineering and Mechanics, accepted, under the press.

Khosraviani, M.+, Bahar, O., Ghasemi, S.H., (2020), "Global and Local Damage Detection in Continuous Bridge Decks Using Instantaneous Amplitude Energy and Cross-Correlation Function Methods", KSCE Journal of Civil Engineering, accepted, 10.1007/s12205-020-0622-0

Azadi, M., Ghasemi, S.H.*, and Mohmmadi, M., (2020)," Reliability Analysis of Tunnels with Consideration of the Earthquakes Extreme Events", Geomechanics Engineering, Vol. 22, No. 5. Pp. 433-439.