Lau Announcement
Lau Announcement
Dr. Ken Lau named head of Chemical Engineering Department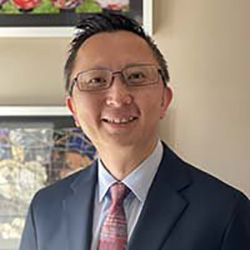 Kenneth K. S. Lau, Ph.D., has been appointed the next department head and professor of chemical engineering at Rowan University, effective July 1, 2022. He brings to Rowan 15 years of prior experience as faculty in the Department of Chemical and Biological Engineering at Drexel University, most recently serving as the associate head for the past four years and director of a Department of Education GAANN (Graduate Assistance in Areas of National Need) Fellowship Program for the past three years.
He received his B.Eng. in chemical engineering from the National University of Singapore in 1995 and his Ph.D. in chemical engineering from the Massachusetts Institute of Technology in 2000. He has authored or co-authored more than 70 journal articles (including Nature Energy, Nano Letters, and ACS Nano) and conference proceedings, seven book chapters and books. He is an inventor on three patents and two patent applications. He received the National Science Foundation CAREER Award in 2008 and was a visiting associate professor at the Hong Kong University of Science and Technology in 2013 and a visiting professor at the Hong Kong Polytechnic University from 2021 to 2022.
His research centers focus on polymer thin films, structures and devices, with interests in reaction engineering, process development, and materials and device engineering for applications in sustainable energy, electronics and health care. He has been awarded nearly $7 million in extramural funding from federal agencies and industry, including the National Science Foundation, Department of Defense, American Chemical Society, Syngenta Corporation, W. L. Gore & Associates, and Lam Research Corporation.
He has mentored 11 Ph.D., six M.S., 35 B.S., and 12 high school students, nearly half of whom are women, persons with disabilities or those underrepresented in STEM. He has collaborated with researchers at Drexel and other institutions, including the Army Research Laboratory, University of Pennsylvania, University of Washington, Seattle Children's Research Institute, Hong Kong University of Science and Technology, Hong Kong Polytechnic University, and Argonne National Laboratory.
Lau is excited about joining Rowan and his vision for Rowan University's Department of Chemical Engineering is to continue to build upon its people and educational excellence; attract and engage students and faculty in cutting-edge research innovation; instill and promote a welcoming and inviting culture; and equip and inspire graduates for success and positive impact in their future.