Attracting Women into Engineering (AWE)
Attracting Women into Engineering (AWE)
Attracting Women into Engineering (AWE)
Registration for AWE 2020 will begin February 2020
Tentative dates for AWE are mid July 2020 (one-day program)
AWE is designed to introduce middle school girls to the broad field of engineering. The Henry M. Rowan College of Engineering invites current middle school girls, those currently in 6th, 7th, and 8th grades during the 2019-2020 school year, to learn about the exciting field of engineering from Henry M. Rowan College of Engineering faculty, staff and students. The one-day, non-residential workshop focuses on hands-on engineering laboratory experiments and professionalism. AWE will cultivate young girls' interest in engineering through an applied approach to engineering, exposure to the diverse paths an engineer can take and the impact an engineer can have in shaping the future.  2020 will be the 21st year that the Henry M. Rowan College of Engineering will offer the AWE workshop. 
AWE 2019 Program Highlights
Biomedical Engineering – Gel and Elastic Polymers
Chemical Engineering - Making, Marketing and Manufacturing Lip Gloss
Civil/Environmental Engineering - Concrete Canoes
Electrical and Computer Engineering – Arduino programming/Circuitry
Mechanical Engineering – Projectile analysis using bottle Rockets
Optical Engineering -Building a Hologram
Additional Events – Tours of the Engineering Buildings, Pizza Lunch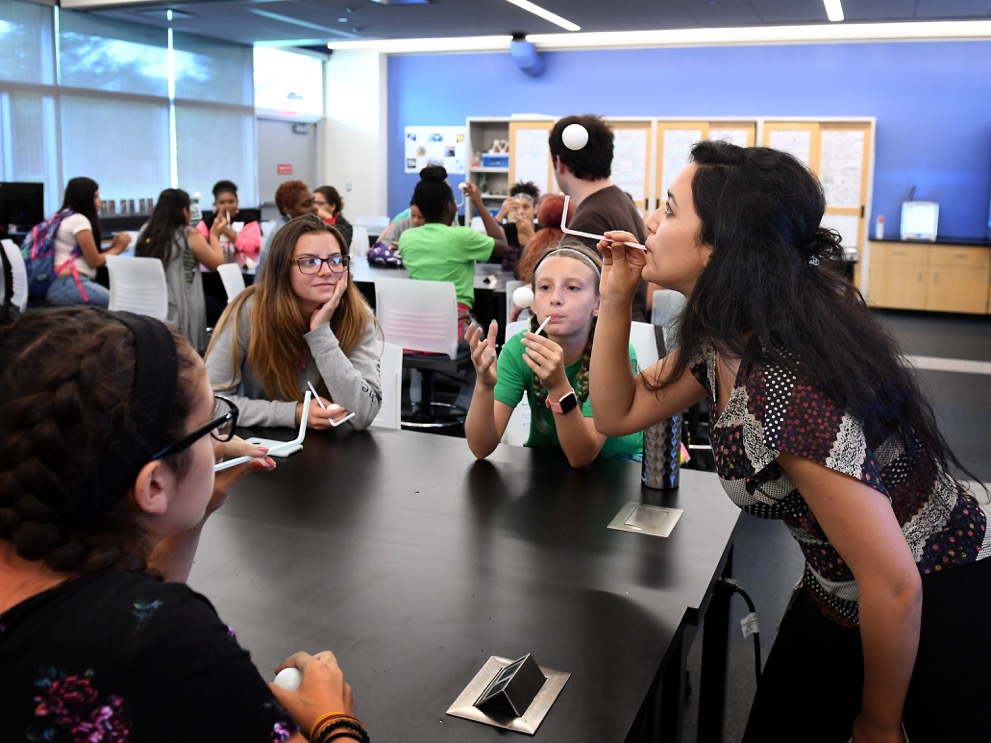 The cost of the 2019 one-day, non-residential AWE program was $50, which included lunch.  Every effort will be made to maintain that cost in 2020.  The deadline to register for AWE will be around June 1, 2020.  
For questions contact:
Kathy Urbano
urbano@rowan.edu
856-256-5309