Kaitlin Mallouk, Ph.D.
Kaitlin Mallouk, Ph.D.
Kaitlin Mallouk, Ph.D.

Associate Professor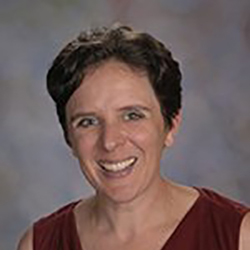 Experiential Engineering Education (ExEEd)
Contact Info
856-256-5387
Engineering Hall 233
Biography
Personal Gender Pronoun: She/Her/Hers
Website: http://kaitlinmallouk.com/
Education:
Ph.D., Environmental Engineering in Civil Engineering, University of Illinois
M.S., Environmental Engineering in Civil Engineering, University of Illinois
B.S., Chemical Engineering, Cornell University
Impactful Research Areas:


Education
    

Advancing Pedagogical Innovation
    

Disrupting Inequalities in Engineering
    

Equipping Students for Success
Research Expertise:
Engineering Education, Faculty Development, Pedagogical Innovation Adoption, Diversity, Equity, and Inclusion in STEM
Dr. Mallouk's research has three main areas: 1) understanding faculty use of innovative pedagogies (funded by NSF); 2) reflection in engineering education, particularly in the formation of and measurement of entrepreneurial mindset; and 3) strategies to improve diversity, equity, and inclusion in engineering (funded by NSF). She is also highly involved in developing new learning experiences for Rowan's undergraduate students through First-Year and Sophomore Engineering Clinic.
Honors and Awards:
American Society for Engineering Education MidAtlantic Section Distinguished Teaching Award, 2022
Kern Entrepreneurial Engineering Network Rising Star Award, 2022
Rowan University Wall of Fame for Teaching and Advising, 2018       
Professional Memberships:
American Society for Engineering Education (serving as Professional Interest Council IV Chair)
Recent Publications:
How Engineering Education Guilds are Expanding our Understanding of Propagation in Engineering Education. K.E. Mallouk, A.C. Strong, D.R. Riley, C.J. Faber. Journal of STEM Education. 23(3).
 
Visualizing Stress and Relief: How stressors and coping mechanisms interact in engineering graduate student experiences. J Troutman, D Riley, K Mallouk. 2022 ASEE Annual Conference & Exposition.

Application of Entrepreneurial Minded Learning Design Projects to Develop First-Year Engineering Students' Entrepreneurial Mindset. A Jackson, CA Bodnar, S Streiner, K Dahm, K Mallouk, B Oestreich. INTERNATIONAL JOURNAL OF ENGINEERING EDUCATION 38 (1), 237-252.

Adoption of Pedagogical Innovations: Resource Networks of Engineering Education Guilds. D Riley, K Mallouk, A Strong, C Faber. 2021 IEEE Frontiers in Education Conference (FIE), 1-5.

First-year engineering students' conceptualization of entrepreneurial mindset. DR Riley, HM Shuster,. CA LeMasney, CE Silvestri, KE Mallouk. Entrepreneurship Education and Pedagogy, 25151274211029207.