Process & Lab Safety
Process & Lab Safety
Chemical Engineering Lab Safety
The Department of Chemical Engineering is committed to a strong safety culture that protects the health and welfare of everyone. This culture depends on adherence to safety protocols and policies and good laboratory practice. Good and safe laboratory operations are a professional requirement and allow for the avoidance of most accidents. This includes proper handling of chemicals, glassware and apparatus, and the knowledge and habitual use of safety protocols.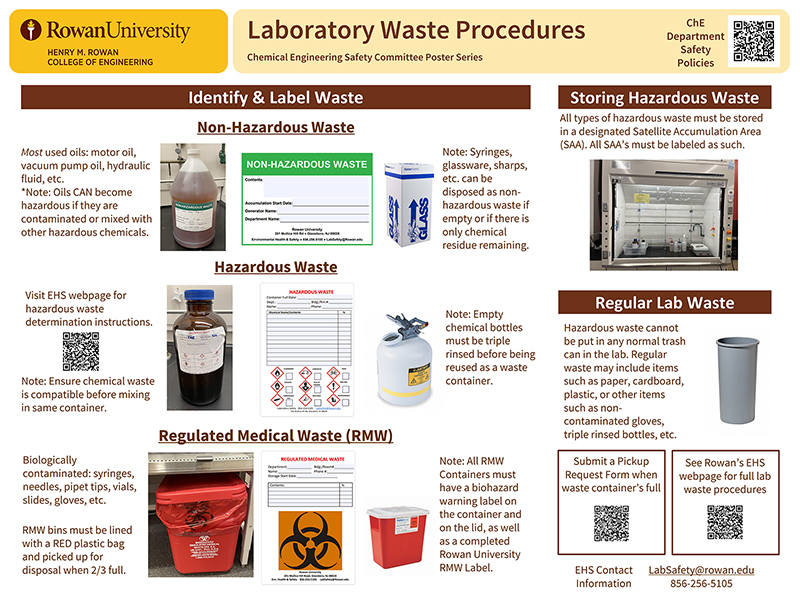 Hazardous Waste Poster
Click for details on identifing and labeling waste, storing hazardous waste, and regular lab waste.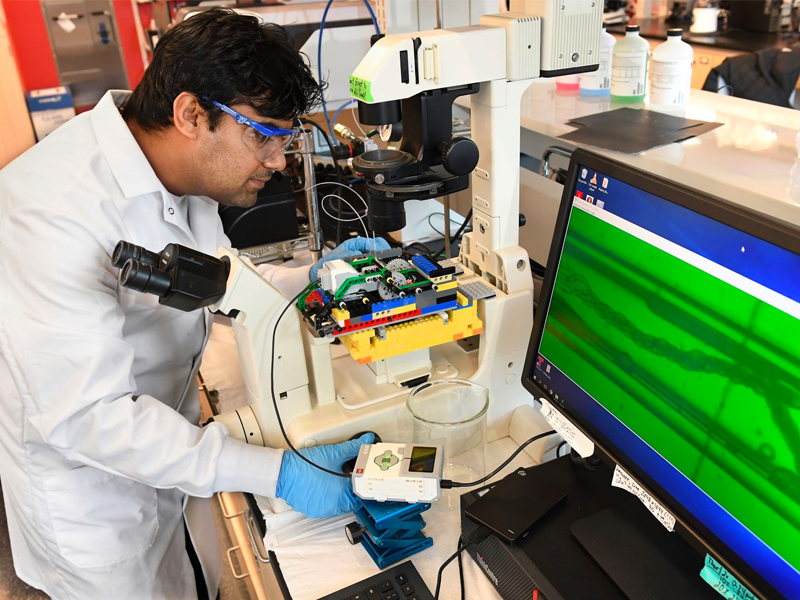 Lab Safety Awards
Learn how to qualify for the annual Marvin L Harris Safety Award or the Laboratory Operations Safety Award with prizes of $500 each!