Engineering Technology
Engineering Technology
Engineering Technology
The Division of Engineering Technology currently provides three Bachelor of Science degrees: Electrical Engineering Technology, Mechanical Engineering Technology, and Surveying Engineering Technology.
Through agreements with local community colleges and industry, a seamless transition process has been developed for students who earn their Associate in Applied Science degrees to continue and pursue a baccalaureate degree at Rowan University.
Graduates of this program will be trained in the latest technologies and equipped with the practical skills and hands-on experience necessary for succeeding in advanced technology industries. Our students in the Engineering Technology programs focus on hands-on, real-world technology solutions.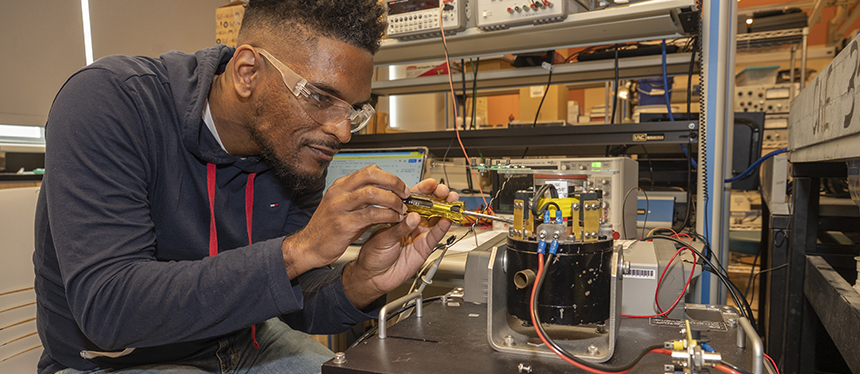 Electrical Engineering Technology
A unique, career-oriented program that allows students to obtain their bachelor's degree after completing their Associate of Applied Science in Electrical Engineering Technology degree.