Electrical & Computer Engineering
Electrical & Computer Engineering
Welcome to Electrical and Computer Engineering at Rowan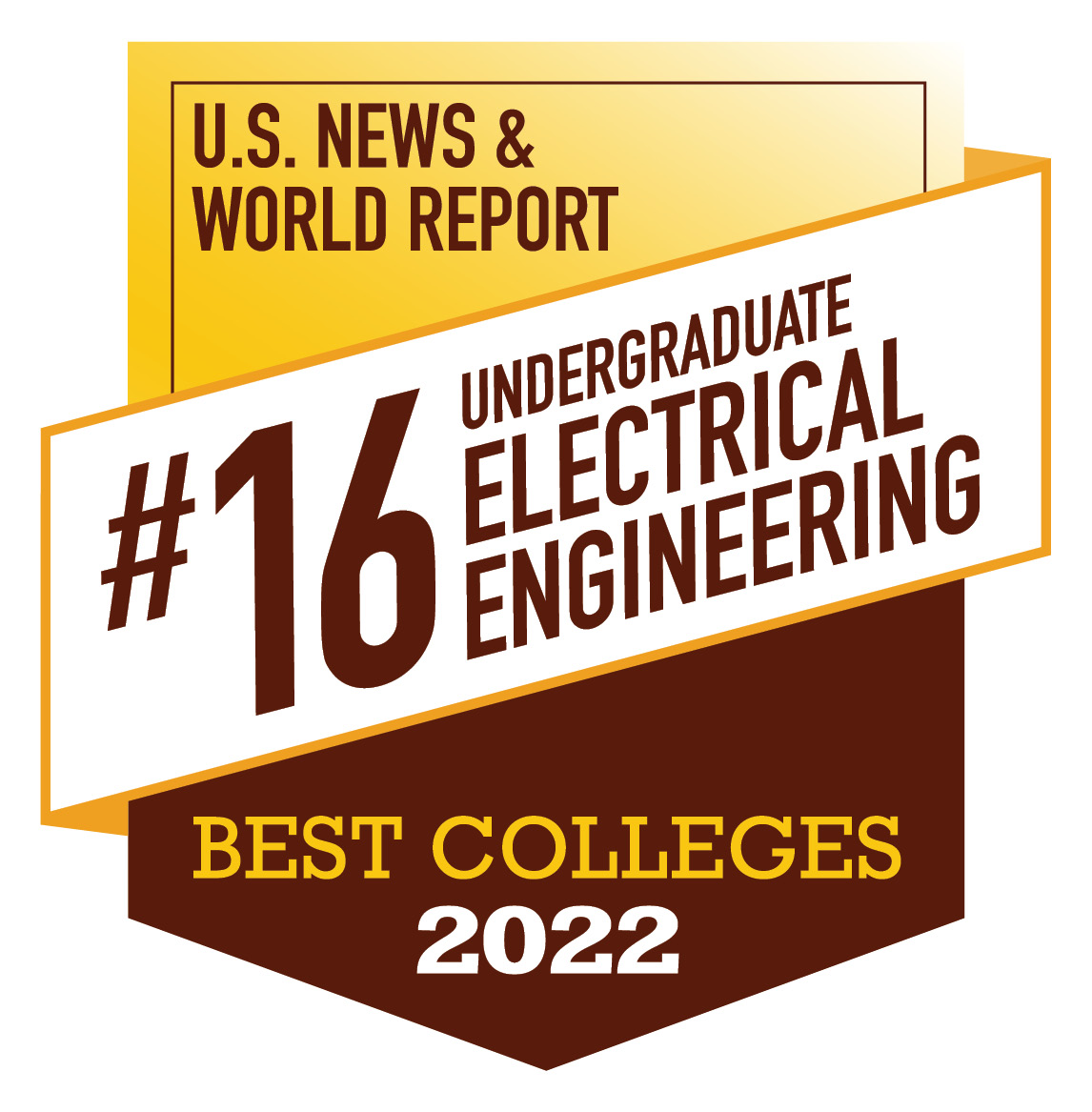 Electrical and Computer Engineering (ECE) at Rowan is a modern, innovative, hands-on project-based program, where we train and graduate proficient engineers who will be successful in solving not only today's problems, but also tomorrow's evolving and emerging engineering challenges. Through an innovative curricular structure that includes such unique elements as Engineering Clinics and Clinic Consulting in addition to core courses as well as a wide spectrum of technical electives on emerging topics, the department instills six core qualities that define and distinguish Rowan ECE graduates to be
agile · contemporary · communicative · entrepreneurial · transdisciplinary · competent 
---
2022 Summer & Online Courses
Back by popular demand, Rowan ECE will again be offering core courses this summer, both in face-to-face  (F2F) and online formats. Here are the Summer 2022 courses.
ECE 09.101: SOLVING TOMORROW'S PROBLEMS (2 Credits*) 
                    F2F - 16 May to 24 June, MTWR 5-7 PM;
ECE 09.241: INTRO. TO DIGITAL SYSTEMS (2 Credits*)
                    F2F - 27 June to 5 August, MTWR 5-7 PM;
ECE 09.203: PRINCIPLES OF ELECTRIC CIRCUIT ANALYSIS (4 Credits) - Online 
ECE 09.205: PRINCIPLES AND APPLICATIONS OF ECE FOR NONMAJORS (3 Credits) - Online
ECE 09.243: COMPUTER ARCHITECTURE (3 Credits)   Online
ECE 09.311: ELECTRONICS I (3 Credits) Online
*When combined and taken back to back,  the two 2-credit courses (ECE 09.101 and ECE 09.241) are equivalent to a 4-credit digital systems / logic circuits class. They are offered back to back in the evening. 
Detailed course descriptions can be found on the information page as well as on our Rowan ECE Summer 2022 Online Courses Webpage 
---
Rowan ECE Receives "Most Innovative Program" Award 
Rowan ECE is recognized as the winner of the Electrical and Computer Engineering Department Heads Association (ECEDHA) 2018 Innovative Program Award, recognizing the transformative nature of our Engineering Clinics and ECE Clinic Consultant in shaping the future of ECE education. ECEDHA describes the Innovative Program Award as follows:
This award is given to individual(s) or department(s) that has (have) created, implemented, and sustained the implementation of a successful innovative program and possibly assisted in the implementation of that program at other institutions. A successful program is one that has stood the test of time (i.e., formal integration into a program of study) and has produced measurable improvements in the quality of the electrical and computer education received by a significant number of students at one or more institutions.
The award was presented during ECEDHA's annual conference and ECE Expo in March 2018. We are truly honored by this recognition, as it is made by the Department Heads of other ECE Departments across the nation.  
---
ECE Alumni Fly 600 Drones in Formation
An amazing success story: it all started when then three Rowan ECE students, Tony Samaritano, Anthony Merlino, and Chris Franzwa built a quadcopter from scratch for their clinic project, back when drones were not household items. That project has now turned into an innovative technology company - Verge Aero - that flies swarms of drones all over the world. Watch their short story here, as they fly 600 drones in formation. We could not be more proud of our alumni, Tony, Anthony, and Chris: they represent the best of Rowan ECE's entrepreneurial spirit (watch it is full screen).
ECE Faculty on Life Saving Research
 
Rowan ECE received three new research awards, all focusing on saving human lives. Our first PhD graduate and current ECE postdoctoral fellow, Dr. Dimah Dera received a grant from New Jersey Health Foundation (NJHF) for her work titled "Towards Robust Brain Tumor Detection and Surveillance." Dr. Ben Wu also received an award from NJHF (his fourth!) for his proposal titled "Selective Disinfection Against COVID-19 Based on Directional Ultraviolet Irradiation and Artificial Intelligence," and Dr. Shreekanth Mandayam and our Virtual Reality Center received an award from US Department of Housing and Urban Development for their proposal "COVID-19 – Community Relief - PPE Innovation Initiative."
New Research Awards on AI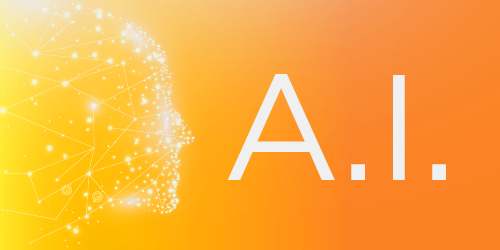 Several ECE faculty received multiple grants in various areas of AI: Dr. Ghulam Rasool and Dr. Nidhal Bouaynaya (also, Assoc. Dean for Research) received $500K award from NSF for studying novel machine learning platforms that can learn their own limitations and adapt to dynamic changes. Their project is titled, Self-Assessment and Continual Learning on Edge Devices (SCenE). Dr. Robi Polikar received a $250K award from NSF for studying incremental learning algorithms in metagenomics. 
On Social Media
Follow us on Facebook.
Virtual Tours
So, we are super-bumped that we cannot do in-person tours and show you our fabulous new building, facilities and truly state-of-the-art labs. For now, virtual tours will have to do. For a quick overview, see the above video, also available directly at the link: A Tour of ECE in a Hurry. For more detailed review of all of our teaching labs, facbrication labs, project labs and other resources, head to our Facilities & Capabilities page.
Open Houses
We hold regular open houses. Our next events will be on Sunday, March 6, 2022; and Sunday, April 3, 2022; 12 Noon-1PM. To attend any of our events, please register by clicking on the dates.
Welcome New Faculty
We are delighted to welcome two new faculty to our ranks this year. Dr. Dwaipayan Chakraborty joins the ECE Department as an Assistant Professor, and Mr. Russell Trafford joins the Department as full-time lecturer. Along with Dr. Jie Li who joined us last year, we have significantly increased our faculty size and areas of expertise. Dr. Chakraborty's expertise lies in computer architecture, and Dr. Li is a recognized expert in power and micro-grid systems. Mr. Trafford who has expertise in control systems and electronics, also loves exploring everything emerging, particularly in areas of embedded systems. Welcome to all.
ABET Accreditation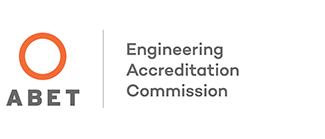 The Electrical and Computer Engineering program is accredited by the Engineering Accreditation Commission of ABET.
ProfHacks 2022

The seventh installment of ProfHacks returns to Rowan ECE as a ...drumroll... in-person event. This is the event that draws hundreds of hackers of all levels, and brings them together to have fun (lots of fun), food (lots of food), coffee (lots of...well you get the ide) and ... and very, very little sleep! ProfHacks 2022 will be February 26,27 in Engineering Complex. In addition to hacking competion, there will be social events and workshops for everyone - whether you are a programming genious, or have little or no programming background. It is all free, but you must register. For additional information and registration, visit https://profhacks.com/. 
Rowan Transformed
Watch in this short one-minute video, how Rowan became a transformational institution - two medical schools, top 25 engineering programs, top 100 public research universities and more.
On the 25th anniversary of the Rowan Gift that established the College of Engineering and transformed this institution, we remember where we came from and look forward to where we are going.
 Rowan IEEE Student Branch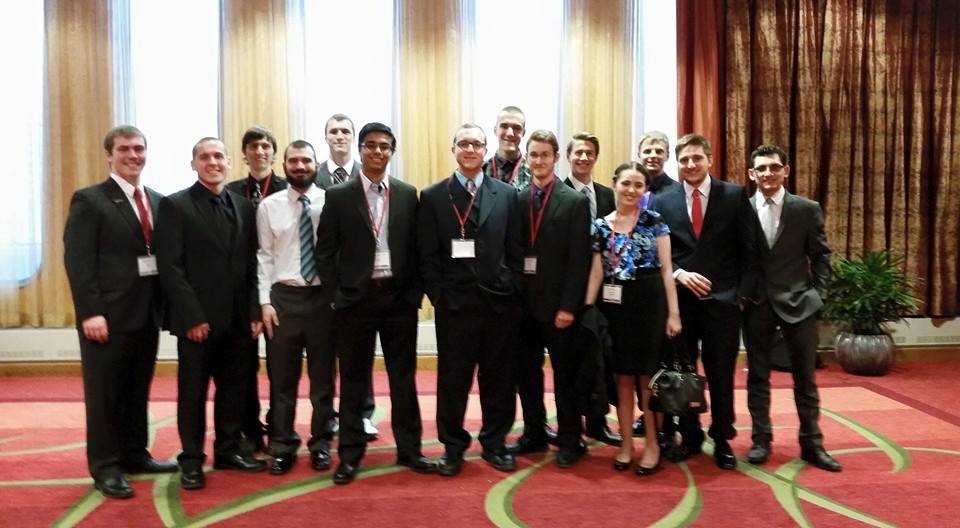 The Rowan IEEE Student Branch collaborates with other regional universities on a variety of projects and competitions.