Dept. Head's Welcome
Dept. Head's Welcome
Welcome to Electrical and Computer Engineering (ECE) at Rowan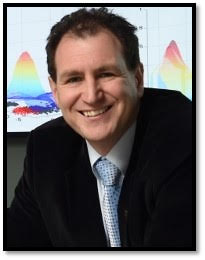 It is easy to say that 1996 was a major milestone in our history – after all, we opened our doors that year as a brand new engineering program, with a vision to develop and offer one of the best engineering programs - one that provides skills, knowledge, and expertise that are imminently relevant to today's and tomorrow's engineering profession. We created an innovative, combined electrical and computer engineering program that is based on project-based and hands-on learning, with every class featuring real-world project-based laboratory components along with the hallmark of our program, the Engineering Clinics. It is no wonder that our graduates – despite the young age of our program – are sought after, with over 95% of our graduates being placed in a job or a graduate school, many of whom long before graduation.
But I would like to talk about a different milestone today. In another ten or fifteen years, I have no doubt that we will look back at the 2020-2024 period as another turning point in our history. These are exciting times for us, both at the department, college and at the university level. At the department level, we have just embarked on a new hiring program to bring the best and the brightest of educators and scholars into Rowan ECE Faculty. Furthermore, in no small part due to tremendous interest and growth in our enrollment, the College just completed a brand new building that more than doubled our current size. Electrical and Computer Engineering now occupies the third floor of this stunning new building with brand new state of the art labs. Staying true to our commitment to small class sizes, all of our teaching labs - where the vast majority of our classes are taught - are now designed for 24 students. We have also developed brand new certificate programs in Applied Machine Learning and also in Combat Systems Engineering, the first of its kind in the nation, in close collaboration with Lockheed Martin. Tightly integrated with this certifciate program is our optional co-op program - also unique, because it gives you to a 9-month co-op experience while allowing you to graduate in four years.
Perhaps, equally important, following a new level of commitment from the Rowan Family Foundation, the College of Engineering has been renamed Henry M. Rowan College of Engineering, and started expanding its offerings with brand new programs, such as Biomedical Engineering and Engineering Entrepreneurship. Finally, at the university level, the State of New Jersey designated Rowan as a comprehensive research university, allowing us to start new graduate programs and attract world-renowned scholars, including our brand new innovative Ph.D. program that just started in Fall 2015. In just few short years, we have reached over 30 Ph.D. students as well as 40 M.S. and 350 undergraduate students.
While we are growing both in size and focus areas, we are more dedicated to our original mission than ever: to provide the best engineering education that will produce agile, proficient and competent technologists, successful in solving not only today's but also tomorrow's evolving and emerging engineering needs and challenges. We do so by not comprising from our educational principles – by keeping our class sizes small (our average class size is 15-24 students), by hiring new, dedicated and student-centered faculty, by assigning an ECE faculty advisor to each student who track their progress, by maintaining top-notch and cutting-edge laboratory facilities, and by keeping our curriculum and projects always modern, always up-to-date.
If you are a prospective student trying to decide on the right program for you, if you are a parent trying to help your child in making that decision, if you are a business owner or an industry representative wanting to find out whether our faculty can help you solve your engineering problems, or if you are a faculty candidate looking for that special place where your passion for engineering education and research can flourish, I invite you to find out more about us - not just by browsing through these pages, but also by visiting us. Feel free to contact me at (856) 256-5372 (or by e-mail) or any one of our faculty members to find out more. We are extremely excited about our program, about our future, and we cannot wait to share that with you.
Future is what we do. Join us, and we will do that together.
Sincerely,
Robi Polikar, Ph.D.
Professor and Department Head
Covid-19 Updates
May 8, 2020: Rowan ECE Completes The Semester, ECE Faculty Use Their Skills to Help with the Effort and We are Ready for the Next Chapter
May 8, 2020
Dear Current and Prospective ECE Students:

We have completed what is certainly the most unusual semester most of us have ever experienced. I know many of you had questions, concerns and worries - and many of you still do. In a moment's notice, we were asked to move all of our academic activities to an online format and complete the semester in this new format.

Now that this most unusual semester is behind us, I would like to look back and reflect on our efforts. By all accounts, our move to online learning went very smoothly. Based on live video meetings I have held with students, surveys and questions / comments I have received, it appears that we were able to complete the semester having reached our goals and educational objectives. This outcome is no accident: ECE students and faculty are some of the most technologically savvy, creative and innovative people on campus, and in fact, we are already experienced in online delivery based on our years of summer online course offerings. Our collective experience showed in our ability to quickly embrace the new reality.

This semester we are graduating 60 seniors - a new record for the ECE Department. We made a promise to them that we would do everything we can to ensure that their graduation is not jeopardized by this crisis. I am positively delighted that we have been able to keep that promise. Heck, we even continued with our annual tradition of senior picnic - albeit in a new (online) format with which you are all too familiar by now. I am also happy to report that, even under these difficult conditions where many Americans have lost their jobs, our graduating class have a near 85% placement rate based on very preliminary data. I expect this number to reach 100% in the next few weeks as remaining students accept the job offers they receive. Our graduating seniors are ready to take on the world and show their unique design skills in pursuit of solving humanities problems with innovative technological advancements.

We are very proud of all of our students' achievements.

So, what is next for those who are returning or joining us next Fall? First, please note that whether we will be physically open is - first and foremost - up to the Governor. We are, of course, hoping that we will be back in our state-of-the-art labs. What is most important, however, is that we will be ready to deliver our innovative and unique curriculum whether face-to-face, online, or some hybrid mode. In fact, we have been working with some unique "lab-in-box-at-home" low-cost student-owned devices that allow you to do most of our experiments at home, but perhaps more importantly, on providing our students remote access to our lab equipment for those experiments that require higher end devices. We are currently planning - and will use the entire summer to plan - various innovative course delivery pedagogies that will be able to accommodate any learning and course deliver format, and restriction or limitation we may face, such as reduced density in classrooms or labs. In that respect, ECE is best positioned of any engineering program to embrace the online learning format.

I would be remiss if I did not acknowledge some of our faculty and students' dedicated and unselfish efforts of using their unique skills and knowledge to help those impacted by this crisis. Dr. Mandayam and George Lecakes have designed reusable and 3-D printable masks for our first responders, and provided the design files and instructions for anyone with a 3D printer to be able to print them. Dr. Schmalzel and Dr. Krchnavek helped Cooper Hospital redesign and re-purpose their ventilator batteries so that they can be recharged and reused.
As always, for all up-to-date Covid-19 related information, please visit https://www.rowan.edu/virusinfo/.

Please stay safe.

Robi Polikar,
Professor and Department Head
polikar at rowan . edu
(856) 256-5372
March 25, 2020: Rowan ECE Ready to Deliver Content Remotely
March 25, 2020
Dear Current and Prospective ECE Students:
These are unprecedented times, and I know that you have many questions on how eveything is going to work out: will I be able to complete my classes, will the professors still have office hours, will there be advising help, will I be able to graduate this Spring, and more. First, please rest assured that the answers to all of these questions is yes, and we will make sure that this will be a positive experience for you all. The Electrical and Computer Engineering faculty have been preparing extensively over the last couple weeks to deliver all of our courses remotely, in an online setting, and we are ready.
Starting Monday, March 30, we will start delivering all of our courses, including lab courses, remotely using a variety of online course delivery platforms. These platforms include live streaming using Webex, Blackboard Collaborate, Canvas, or Google Meet, as well as recording, uploading, archiving or directly sharing all course content with our students. For the remaining part of this semester, lab courses will use various software simulation tools, such as Matlab, Cadence, Maxwell, Altium and others with which you are already familiar. ECE faculty will also host live webinars / Q&A sessions / office hours during this period to make sure that you have all the access to our faculty for all your questions. Advising will also continue during this period, again through a combination of e-mail and live video-conferencing. Engineering Clinics will be suitably structured allowing you to complete the work remotely.
We are also planning, and putting in place long-term strategies, should the disruption continues beyond this semester.  As many of you know, we already offer a number of core ECE courses online in summer, all of which are lab courses. The lab components of these courses are made possible by sophisticated, compact, low-cost, student owned devices that include microcontrollers, microprocessors, field programmable gate arrays and internet of things devices for computer engineering courses, as well as lab-in-a-package devices that include oscilloscope, function / waveform generator, digital multimeters as well as power supplies for all electrical and computer engineering courses. Collectively, these devices provide vast majority of the functionality of our high-end bench-top instrumentation in our labs. We are however, and going one step further by working on networking our bench-top instrumentation in such a way that allows remote access to our labs, so that you can use our state-of-the-art equipment - even if you take our courses remotely.
Whether you are a current ECE major, an ECE minor, a non-matriculating student taking our classes, or a prospective student planning to join us next Fall, please rest assured that all ECE faculty are working very hard to ensure that you will achieve your course and educational objectives, and that you will continue to have the same great experience and dedication from faculty that you have come to expect from the ECE Department. I will periodically host live webex sessions to listen to your concerns, and I am also always available by e-mail and phone if you have any questions / concerns.
Finally, for all up-to-date Covid-19 related information, please visit https://www.rowan.edu/virusinfo/.
Please stay safe.

Robi Polikar,
Professor and Department Head
polikar at rowan . edu
(856) 256-5372
August 17, 2020: Welcome and Welcome Back
Dear ECE Students:
If you are a new student joining us this Fall, a very warm welcome aboard to you all. Returning students: welcome back, we missed you!
I am sure you have all been following the news coming from the Governor's Office as well as from the University in order to plan for your Fall semester. The news cycle seems to be changing very rapidly, which then impacts the statements coming out, so you probably have a fair amount of uncertainty on how your Fall semester will begin, and even a bigger uncertainty on how it will end.
In the midst of such uncertainty,  ECE Department has been working very hard all summer to find the pedagogically most effective way to teach our classes. The most effective way, of course, depends very much on individual courses, so we have been working on developing appropriate strategies for each class. 
There are so many constraints and so many unknowns: on one hand we want to provide you with as much meaningful in-person, face-to-face, hands-on experience as possible, doing so as safe as possible  (with reduced density and personal protection), while being as accommodating as possible to all students' need (including to those who prefer a 100%-remote attendance), all at the same time being as flexible as possible to ensure that we are prepared for all possible scenarios the current uncertainty may throw in our way. There are a lot of constraints here, some of which conflict with each other, so this is no easy task. Therefore, we are structuring our classes (i.e., classes offered by ECE) with the following departmental guidelines:
We will not have a class with a mandatory physical presence required; for all of our classes we will either have physical presence optional, or at least one section where physical presence will be optional.
Any student who wishes to have a 100% remote experience, will have the opportunity to follow such a format.
You may choose to have 100% remote experience for some classes, and face-to-face experience for others (if/when face-to-face experience is offered for that class).
A subset of our courses will offer face-to-face experience for those students who would prefer such an experience. We will give the priority for in-person / face-to-face experience to our lower level lab courses.
Some upper level courses will also have a face-to-face component, if the course instructor decides that such an experience is particularly helpful (but even in such courses, 100% remote attendance will be offered, per guideline (2) above).
All face-to-face experiences will necessarily split the students into sub cohorts to ensure that we have reduced density in our labs.
All courses and all sections of all  courses - regardless of the delivery format - are designed such that educational objectives and course outcomes can be met through the format the student chooses. 
If you have any questions, please do not hesitate to reach out to me, or in the case of course specific questions, to your course instructor. Course formats and instructors are listed on the Section Tally.
We are very excited to welcome you (back) for the 2020-2021 academic year, which certainly promises many challenges, but ultimately many more rewards. Whatever uncertainty we may come our way, we will always address them with your best interest inmind.
Please stay safe.
Robi Polikar,
Professor and Department Head
polikar at rowan . edu
(856) 256-5372