Welcome New Faculty
Welcome New Faculty
Welcome New Faculty
September 2023
We are delighted to welcome new faculty to our ranks over the last one year. 
Dr. Hua Zhang joined the ECE Department as an Assistant Professor in Fall 2022, and opened a new area of expertise for our department in power electronics and wireless power transfer. Dr. Huaxia Wang joined our growing ECE Family as an Assistant Professor in Fall 2023 bringing his expertise in wireless communications, IoT, robotics, and applied machine learning. We also have two lectures joining us in Fall 2023: Dr. Michael Mauk brings his years of experience and expertise in teaching a wide range of ECE courses, from circuits and electronics to electromagnetics, nanoelectronics and reliability engineering. Dr. Yishwant Sinha also brings his vast experience in energy systems and in particular off-shore wind energy systems, an area in which we start new certificate programs. With these full-time faculty, we are increasing our faculty size, areas of expertise and our committement to our students. Welcome to all.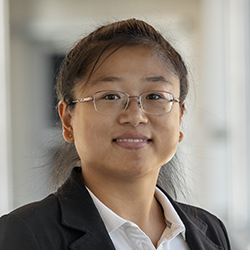 Dr. Hua Zhang was previously an Assistant Research Professor in the Department of Electrical and Computer Engineering at Drexel University, where she was also the recipient of the Cotswold Foundation Postdoctoral Fellowship for 2022. She received her BS, MS, and PhD degrees in Electrical Engineering from the Northwestern Polytechnical University, China in 2011, 2014, and 2017, respectively. Previously, she was a lecturer at the San Diego State University from 2016 to 2017, and a joint Ph.D. student at the University of Michigan-Dearborn from 2014 to 2015. Her research focuses on high-efficiency power electronics technology leveraging the next-generation wide bandgap semiconductor devices, especially for electric vehicle wireless charging, and solid-state circuit breaker applications. Her research has received three Best Journal Paper Awards from the IEEE Transactions on Power Electronics and two additional conference awards. Her recent research also includes high-frequency resonant converters, connected and automated vehicles (CAVs), renewable energy, and smart grid. Welcome Dr. Zhang to Rowan ECE Family.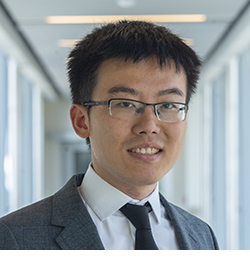 Dr. Huaxia Wang received his B.Eng. degree in information engineering from Southeast University, Nanjing, China, in 2012, and his Ph.D. degree in electrical engineering from Stevens Institute of Technology, Hoboken, NJ, USA, in 2018. In 2016 and 2017, he was a Research Intern with the Mathematics of Networks and Systems Research Department, Nokia Bell Labs, Murray Hill, NJ, USA. He joined Futurewei Technologies, Inc., Bridgewater, NJ, USA, in 2018. He is currently an Assistant Professor at Oklahoma State University, Stillwater, OK, USA. His research interests include image processing, wireless communications, cognitive radio networks, reinforcement learning, and deep learning. He was the recipient of the Outstanding Ph.D. Dissertation Award in electrical engineering and the Edward Peskin Award with the Stevens Institute of Technology in 2018. Dr. Wang joined the Rowan ECE Faculty in Fall 2023. Welcome Dr. Wang to Rowan ECE Family.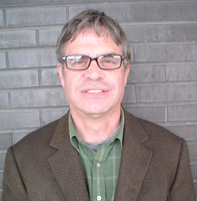 Dr. Michael Mauk received his BS degrees in Electrical Engineering  and Chemical Engineering (U. of Delaware), his MS degrees in Electrical Engineering (U. of Delaware), Biochemistry (from U. of Sciences in Philadelphia), and Biotechnology (from Johns Hopkins Univ.) and his PhD in Electrical Engineering, also from U. of Delaware.  He has worked as a research scientist at Interuniversity Microelectronics Center in Leuven, Belgium, then as a research engineer at AstroPower in Newark, DE and then as a researcher at University of Pennsylvania before joining Drexel University as an Assistant Clinic Professor. He has taught a wide array of courses at Drexel in electromagnetics, circuits, electronics, photonics, device electronics and reliability engineering before joining Rowan ECE in Fall 2023. Welcome Dr. Mauk to Rowan ECE Family.
Dr. Yashwant Sinha received his Masters degree from University of Cambridge, Cambridge, UK in 2011 and his Ph.D. from Robert Gordon University, Aberdeen, UK in 2016, specializing in offshore wind turbines and wind energy. He has taught at Robert Gordon University and then at Bristol Community College in Fall River Massachusets, again focusing on offshore wind energy. He is joining Rowan in Fall 2023 with a joint appointment in Mechanical Engineering and Electrical & Computer Engineering. In ECE he will be teaching power related courses and will also help us start wind energy related programs, including certificates. He will also be a liason between Rowan and Rowan College of South Jersey. Welcome Dr. Sinha to ECE Family.